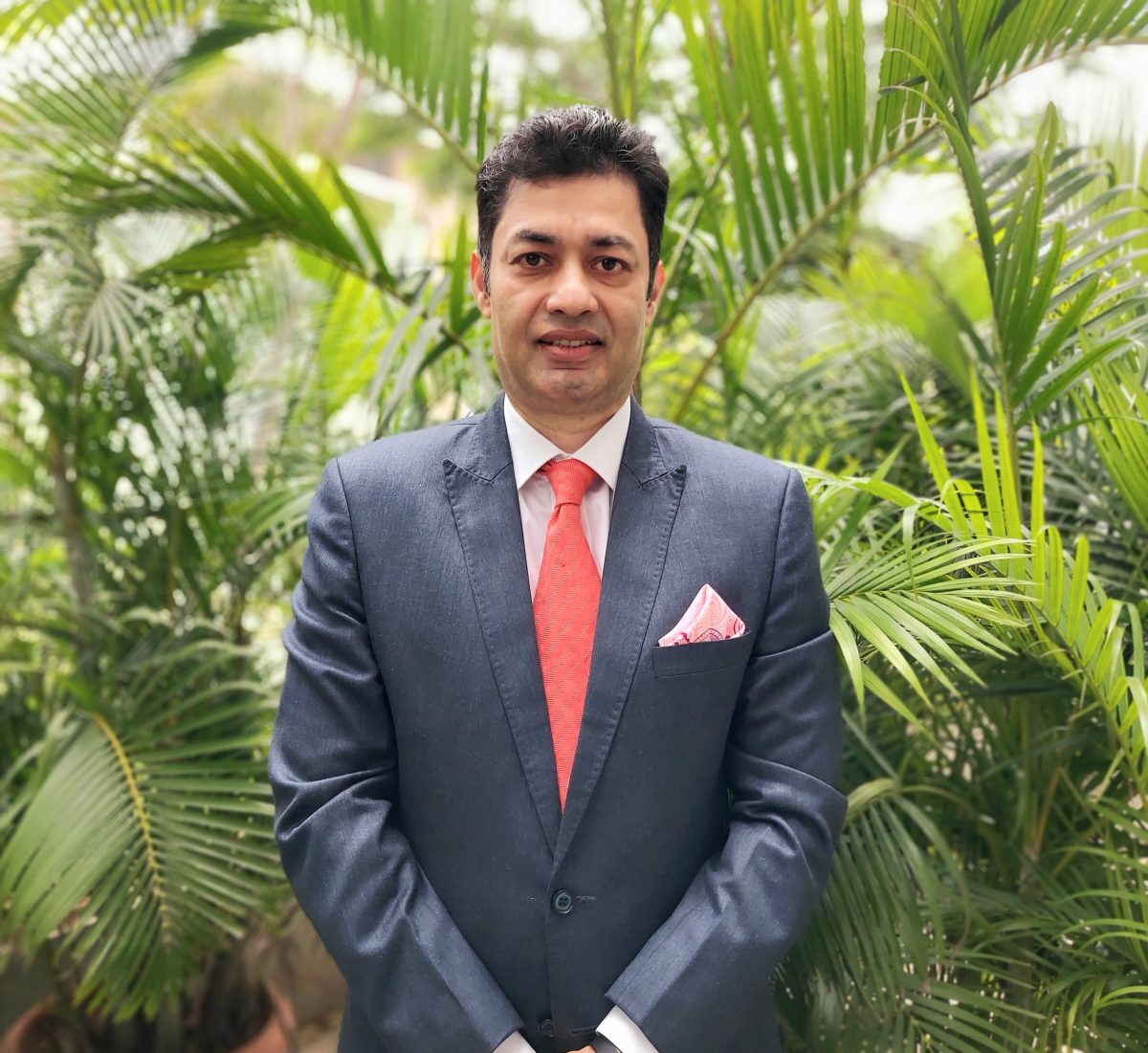 Possessing over 25 years of experience with various luxury hotel chains in India. Sandeep Joshi, the General Manager at Radisson Blu Plaza Hotel Hyderabad Banjara Hills, understands what goes in making a brand. Throughout his extensive years of experience, he has managed both single and multi-unit operations with a strong focus on employee and customer relations. He is an expert at identifying opportunities and capitalising on them, to enable rapid growth in highly competitive markets. Under his able leadership, the hotel has adopted a socially inclusive practice of encouraging employment of differently-abled persons. Joshi has also developed a unique initiative of Work For Family', which invites employees to work for half a day. with the corresponding remuneration cut to half. Asmita Mukherjee spoke with Joshi to understand how his path-breaking ideas have changed the course of the hotel.
What differentiates Radisson Blu Plaza Hotel Hyderabad Banjara Hills, from Other hotels in Hyderabad?
The USP of our hotel is its room size. We take pride in saying that the size of our rooms, which is on an average, around 500 sq ft. plus, can easily match that of any luxury hotel in the city. In my opinion, during his stay, a guest needs space. We get a lot of long-stay guests because of our big sized rooms.
People keep coming for that, as the large room size is indeed a luxury for them.
What is the average length of stay at your hotel?
The average length of stay at our hotel is almost 2 days. But a few of our guests tike to stay at our hotel longer than a week. The city is known for its medical tourism, and that brings in a lot of long stayers with us. The city is known for its medical tourism, and that brings in a lot of long stayers with us.
The main city of Hyderabad is full of hospitals. A lot of people travel to Hyderabad from across the globe, such as the Middle-East, Europe, and particularly from Scandinavian countries for their treatment.
What kind of Customer prefers staying with Radisson Blu Plaza Hotel Hyderabad Banjara Hills?
We are definitely a business hotel, and our target customers are corporate travellers, as well as, FIT. We have found that 2/3rd of out bookings are corporates. the other major chunk of our bookings is from long-stay corporates.
Are you witnessing a decline in demand, in terms of the room occupancy in Hyderabad?
The past three months have been a bit down, which 1 think, is due to the saturation that is happening in the market slowly. Compared to last year, we have seen a noticeable decline in our occupancy percentage, which has happened across the market too.
How has the performance of the hotel been across departments?
We have really improved out services, which has translated into doubling up of the repeal business, which has truly transformed revenue earnings for the hotel. The improvement in services has happened across housekeeping,
from office, and F&B departments We are known to serve good food, which has acted as a channel for increasing our banquet revenue stream We have been the market leader for the last two years, and we plan to sustain that
position now.
How is your property performing on the Non-Roam Revenue parameters?
We have an excellent wellness programme. which includes gym facilities, spa, and swimming pool. The spa is well appreciated by the single ladies, who stay in the vicinity of the hotel. We have increased our 2019 revenues significantly through the wellness programme. We have also reached the correct target audience digitally, as we are able to sell various wellness packages through different online platforms. The renting and leasing of our hotel spaces is another source of our non-room revenue. We rent out a lot of space in our lobby, which is almost 10,000 sq. ft.
Last year, we had good revenue growth in our F&B department, and this year we envision a double-digit growth. But Standalone restaurants are a big Competition for us, as they come up with different concepts every year, which we are unable to do.
Skill shortage is a major concern For  the hospitality industry in the country. According to you, what is the solution to this issue?
There is definitely a lack of quality manpower in the city. Since 1 have worked in Delhi for over two decades. I can feel the difference in manpower quality in Hyderabad. I feel that the solution to improve skills is through adequate training.
asmita.mukherjee@saffronsynergies.in
asmitamukherjeehbiz@gmail.com