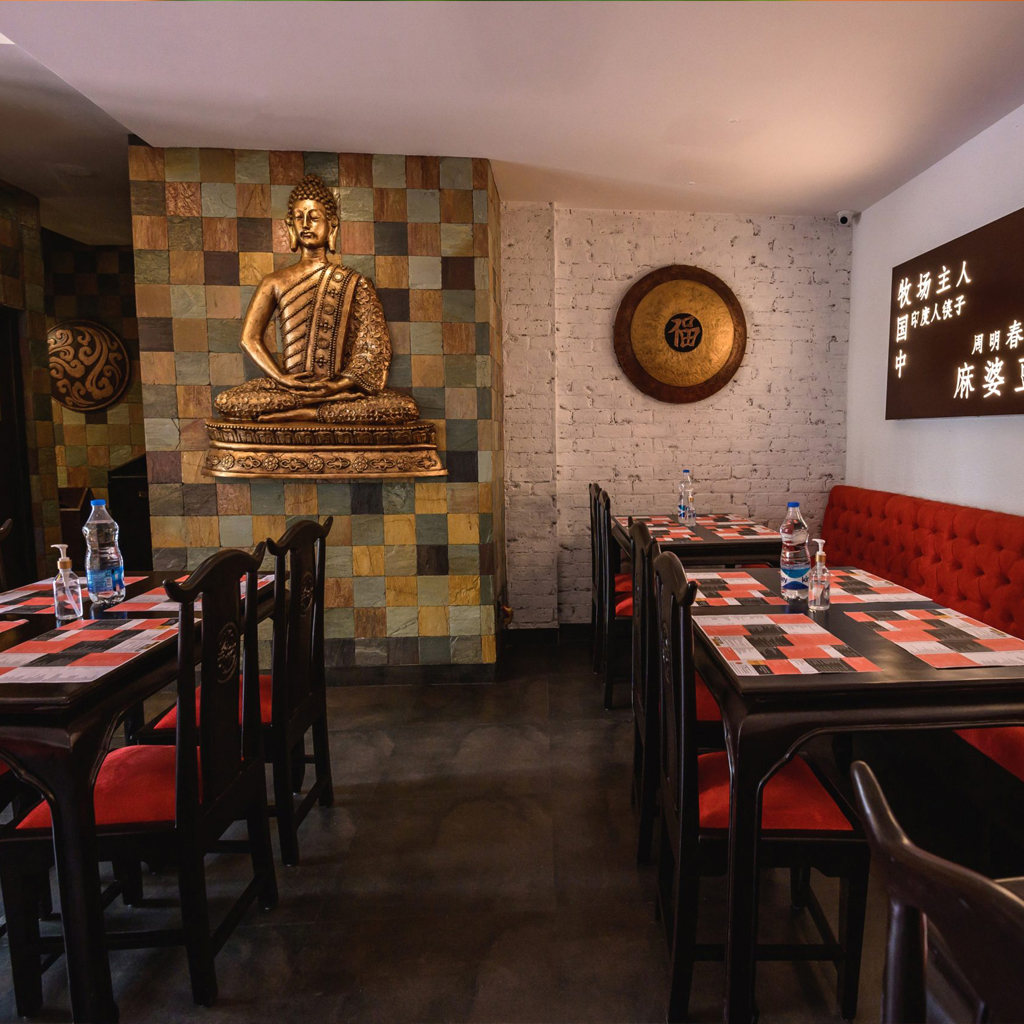 Chowman Hospitality Pvt. Ltd., which was started in the City of Joy, by an ardent lover of food, Debaditya Chaudhury, has now ventured into Bengaluru with its signature offerings through cloud kitchens. The brand has plans to step into Mumbai, Delhi, and Hyderabad soon. Asmita Mukherjee spoke with Chaudhury to understand the challenges that he faced and the opportunities which he foresees.
Commenting about their first cloud kitchen in Bengaluru, Chaudhury said, "We started our first cloud kitchen in Whitefield, Bengaluru amidst the lockdown period. Despite the pandemic and its restrictions, we saw a surge in popularity and demand for our delicacies. The acceptance of Chowman along with growing demand in orders led us to launch a few more cloud kitchens in the bustling hubs of CV Raman Nagar and Arekere."
According to the proud owner of Chowman, within a month of commencing, Chowman's cloud kitchen at White field became the highest-selling Chinese cuisine brand around that area (as per Swiggy). "Our newly launched cloud kitchens at Arekere and CV Raman Nagar are gaining immense popularity. The surge in customer orders along with positive reviews reflects the city's love for our particular authentic traditional Chinese food amidst the pre-existing restaurants in those areas," he informed.
Despite being a well-known brand in the city of joy, Chowman faced several challenges while launching three cloud kitchens in Bengaluru. Speaking on the same, Chaudhury said, "We are one of the most renowned and largest Chinese restaurant brands in Kolkata. After perfecting our game in the last 10 years, as the pioneering brand to introduce Oriental flavours of China in Bengal; it became our agenda to serve the best quality authentic Chinese food in Bangalore, as well. However, Bangalore was entirely different. Local people, food choices, and key locations were spread across the city. Especially since we started with our first cloud kitchen during the lockdown, it was a huge challenge to meet up our very core-based incorporations of certain basics, such as sauces and sourcing of the raw materials which we mostly import from outside. In certain cases, due to curfew, we were unable to get our stocks from Kolkata. Not only had we just begun experimenting with a new location, but we were also under the surveillance of a stringent policy which we wholeheartedly accepted and had to abide by, due to the pandemic scenario. Since it was entirely an unfamiliar domain for us, shifting from one part of India, to an unknown city was quite challenging. Chowman was known to the Bengalis living in Bangalore. However, building brand visibility among the local people was a humongous task."
Commenting on whether he is planning to open such cloud kitchens in different parts of the country, Chaudhury exclaimed, "Definitely! For a food entrepreneur, nothing excels the satiation of being able to share his love for food with the rest of the world. And for me, it is not a venture, but an emotion to be able to share the wonders of flavours with people. Today, Bangalore is the consequence of that bigger passion. So surely, we look forward to soon expand ourselves throughout the nation. And when it comes to cloud kitchens, we are about to open a few more in Bangalore within the coming months along with 4 fine dine restaurants in the next 12 months. We will soon be expanding to Mumbai, Delhi and Hyderabad as well."
Chaudhury informed that the brand right now is planning to expand out with the main motto of imparting neighborhood, fine dining experience in few other parts of Kolkata. "Our next focus is on opening a new outlet in the juncture of Central and North Kolkata, the Maniktala zone. It is also quite a feeling that the huge acceptance and the massive response of people have finally enabled us to fulfill our dream of giving people access to Oriental Cuisines in suburban areas. That is why, we are soon planning to open our outlet at Sreerampore, and soon we will be proliferating over to Howrah as well. Coming to Bangalore, we are about to open few more outlets and soon take a bend to Mumbai, leaving our next imprints over Delhi and Hyderabad as well," he added.
Speaking about his eternal love for Chinese cuisine, Chaudury said, "I think Chinese cuisine is one of the most expansive forms of food cuisine with the artistry and element involved in it. And truly, any form of cuisine that we experience on our plate is the culmination of age-old evolution which requires a huge amount of time. Right now my focus remains on unfolding Chowman to its best and serving people by introducing them to the best of authentic Chinese flavours."
asmita.mukherjee@saffronsynergies.in