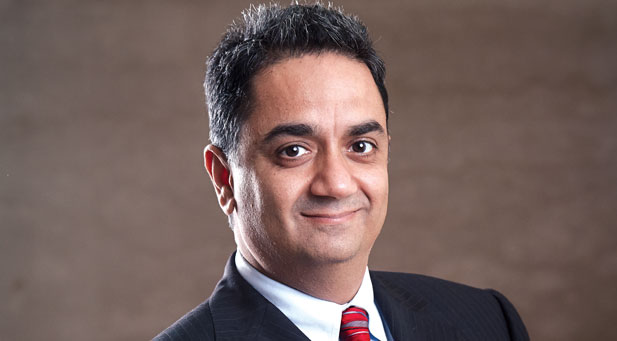 Asmita Mukherjee | Hyderabad
Hotel Investment Conference – South Asia (HICSA) is one of the premier investment conferences and hospitality events in the South Asian region. The annual event that brings together hospitality, real estate, and investment professionals from South Asia, the Middle East, Europe, and the United States offers a comprehensive program of keynote presentations, panel discussions, and networking opportunities. With its 18th edition, HICSA invites hospitality, real estate & investment industries to Bengaluru for a new theme, format, and experience. To know more about the event, Asmita Mukherjee had a conversation with Manav Thadani, Founder Chairman, Hotelivate to understand the nuances behind the 18th edition of HICSA which is all set to take place in a new city with new experiences.
The conference this year will focus on Artificial Intelligence, Astute Investments, and Aesthetic Interiors, which are currently seen as essential elements of the hospitality sector, aiding in streamlining key business procedures and assisting in strategic decision-making. While emphasizing the theme of this year's conference, Thadani explains "AI – Artificial Intelligence, Astute Investments and Aesthetic Interiors are the three main pillars on which future development will depend. Whether we are looking at expansion, acquisition or mergers, AI – all three pillars – is all set to lead the way. We at Hotelivate do believe in keeping up with the changing times and listening to the feedback that we get at the end of every HICSA. A lot of positive feedback was received for the sessions talking about Artificial Intelligence and that is when we thought that this was something that needs the importance that it deserves."
Not only the theme but there are a lot of surprise elements that one can witness at this year's HICSA. Stating that this year HICSA will not be just a conference but an experience, Thadani said, "We have introduced four exciting new experiences for HICSA delegates to enjoy, which are the HICSA Golf Round and Lunch, JW Marriott Bengaluru Prestige Golfshire Resort and Spa Tour, The Owners Only Meet as a pre event and Hotelivate's Bengaluru Bar Hop as a post-event. The idea behind it again stemmed from the feedback received in the previous conferences that there should be more time allotted for networking. We are so thrilled to have received an amazing response in terms of registrations and signups and are so excited to see how it all unfolds. HICSA 2023 is not going to be just another conference. It will be an experience!"
Another surprising element of the conference is the location. For the last 17 years HICSA has been organised either in Delhi or Mumbai but this year there is a big change, as the conference is all set to unwind in Silicon Valley of India – Bengaluru. "Over a period of time, we realised that somehow HICSA had become synonymous with mostly Mumbai or Delhi and thought that it was time for us and our delegates to come out of their comfort zone and do it in a different venue. Therefore, we did a live audience poll and it led to Bengaluru coming ahead between the three choices. So we followed the democratic process and are absolutely amazed at the response that we are seeing from the delegates. Bengaluru is also the perfect destination for our AI-themed conference this year with its reputation for being the innovation and technology capital of the country. Besides, the city has so much more to offer – amazing weather, excellent golf courses, bars and pubs, great hotels and restaurants." Thadani added.
Speaking about the topic that is to be discussed in this year's HICSA, Thadani said, "Keeping in line with the theme this year, topics will be based on the three pillars of AI. A few sessions that we are excited about are to do with the Metaverse Implications in the Hospitality and Travel Industry, Google Trends for Hospitality, a few sessions on Enhancing Guest Experiences, Increasing Incremental Revenues, Future of Financing in terms of Profitability, Real Estate and Asset Management, Architecture and Master Planning and so many more! We have an exciting and engaging agenda in place with a line-up of fabulous speakers. Also, let us not forget that we have the global CEOs of the two largest hotel companies in the world — Hilton and Marriott."
asmita.mukherjee@saffronsynergies.in