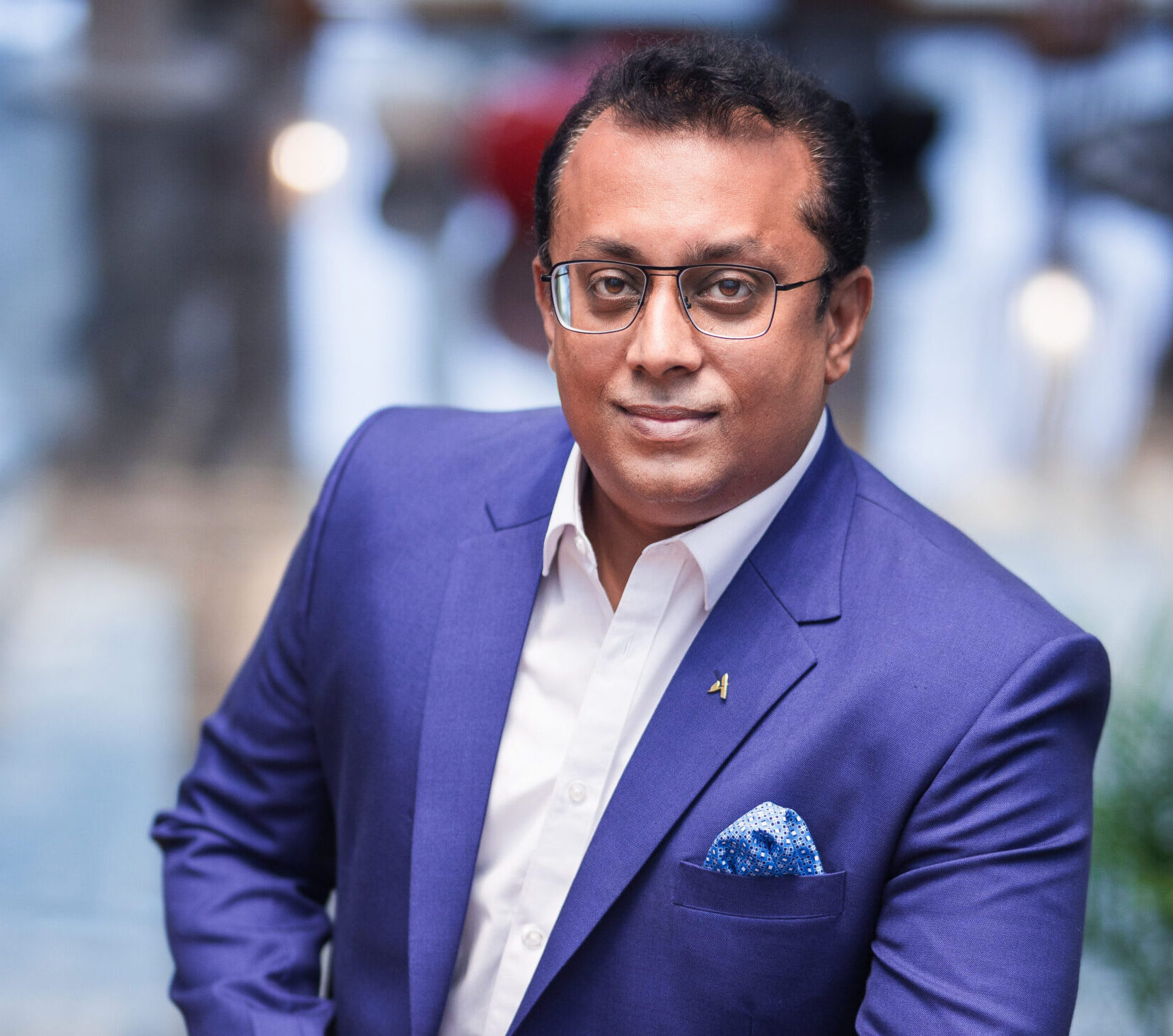 Asmita Mukherjee | Hyderabad
Having more than two decades of experience, the stylish and dynamic Rubin Cherian was recently handed the reins of Novotel Hyderabad Convention Centre (NHCC) and Hyderabad International Convention Centre (HICC) as General Manager. Being one of the most charismatic General Managers of Hyderabad he has a lot of plans to drive an aggressive growth path for NHCC and HICC. In a free-wheeling conversation, Asmita Mukherjee spoke with Rubin Cherian to understand his strategy to make NHCC and HICC the first choice for world-class events hosted in India.
Before taking on the steering of NHCC and HICC, Cherian was associated with Novotel Hyderabad Airport for more than 3 years. While speaking about his experience in his new role Cherian explained, "It has been a great experience so far. The last few months have given me a chance to understand the dynamics of handling convention businesses and stakeholder management. I have been with Accor for more than two decades and this experience with NHCC & HICC has been fantastic. Having a team of enthusiastic people who believe in creating a positive work environment and encouraging growth and development makes it a great place to work. I have always enjoyed working on improving operational efficiencies and using innovation & technology to give our customers a delightful experience."
According to Cherian, the hospitality industry is going through a great phase as good demand is being seen. However, he is optimistic that the wedding season will add more stars to the RevPAR and occupancy of hotels. "The industry is presently witnessing great demand across the spectrum including Conferences, weddings, events, business and leisure travel, and luxury dining. Domestic travel, especially the leisure segment, has helped revive the industry in 2022. It is expected to continue into 2023 as well. The international arrivals are also likely to pick up even further, so the outlook for 2023 is buoyant. We are perfectly placed to benefit from the increased demand for our offerings."
He also added, "The hotel business is benefiting from a significant recovery in occupancy and average rates. This recovery was primarily driven by weddings, conferences, and domestic leisure travel contributing significantly to the ARR increase in FY23. Festivals, the wedding season, an expected increase in international inbound travel, and pick up in MICE activity have all helped to drive demand in FY23 and will continue to drive revenues and growth in FY24."
Cherian also added that NHCC and HICC have grown to be India's favourite hotel to organise large events. To deliver excellent service the hotel is emphasising planning and strategy. He said, "Undoubtedly, NHCC and HICC have always been India's favourite venues, as we offer the best-in-class infrastructure and service to attract large MICE businesses and have hosted various marquee events. We are employing a comprehensive strategy to attract more events, with an emphasis on delivering excellent service, unique event spaces, and smart technology solutions for world-class events. More so wedding industry specialists have also made NHCC & HICC their home base due to the high demand for their services, especially during peak wedding season. Our initiative 'Vivaah at Novotel' has helped establish us as innovators in the space with impeccable hospitality for the guests and great experiences."
Cherian thinks that auxiliary revenue is also important for a hotel's balance sheet. He said that he and his team constantly ideate and execute innovative ideas to curate a new experience. He also informed that they are coming up with a surprise element by the poolside while utilising the space to generate auxiliary revenue for the hotel. "As far as auxiliary services are concerned, all primary amenities of the property— room services, suites, and restaurants come under the purview. We are also planning to provide exclusive packages for celebrations, and romantic dinners with customizable add-ons. Besides all this, something special is brewing by the poolside of the hotel which will be an add-on to our offerings. In order to generate auxiliary revenue, we need to constantly focus on a better guest experience and delivery," he added.
In Cherian's opinion, Hyderabad being one of the most promising cities is lately witnessing robust growth in infrastructure, investments, job creation, and overall development. The Government is proactively working to dot the landscape with iconic landmarks to attract visitors and enhance their experience in the city, which is already known to serve delectable food.
According to Cherian these key elements are providing the hospitality sector with a great opportunity to benefit from both business and leisure travel to the city. "With the present infrastructure and favourable climatic conditions, the city is emerging as a preferred destination for global MICE events including weddings. We are strategically positioned in the heart of the new emerging business hub of the city that is well connected to the nearby leisure destinations in the state. This gives us the opportunity to host guests and benefit from business, leisure, and MICE travel," he added.
Speaking about the focus areas that he is concentrating on at the moment Cherian said, "Our focus will be not only to attract the guests and MICE events but offer the guests a great service and an outstanding experience too. To meet the expectations of the modern-day discerning customer we have an increased emphasis on wellness amenities, such as larger gyms and spas, healthier food and beverage alternatives, and wellness programs. We are also adopting innovative technologies and sustainable practices to make their trip memorable."
asmita.mukherjee@saffronsynergies.in