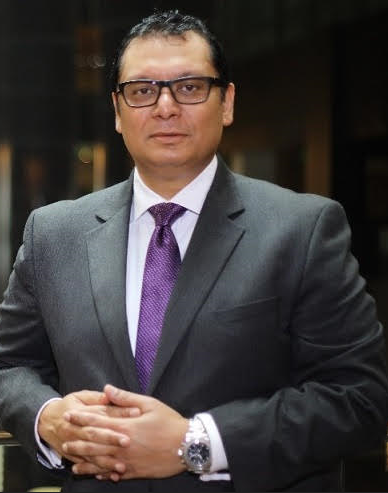 As it embarks on an aggressive expansion drive, Bengaluru-headquartered VRO Hospitality has strengthened its leadership with the appointment of Thomas Abraham, a Warhorse in the hotel industry, as the Executive Vice President.
An industry veteran of three decades, Thomas is a passionate and driven hotelier with a proven track record of high performance over the last three decades with the country's leading hotel chains. He started with The Oberoi Group in Mumbai in 1992 before donning multiple hats for top brands like the Marriott, Taj Luxury Hotels, Leela Kempinski, Movenpick, and the Hyatt Group. His last assignment was with Hyatt Regency Pune, from where he joins VRO Hospitality.
Commenting on the appointment, Dawn Thomas, Co-founder & CEO of VRO Hospitality Pvt Ltd, said: "We are excited to have an industry veteran like Mr. Thomas Abraham on board as VRO Hospitality undertakes its next growth journey. We are in the middle of an aggressive expansion timeline across the country with some of our popular brands. Mr. Thomas will be key in shaping our growth philosophy and help us upscale growth with his valuable experience."
An elated Thomas Abraham said: "I am excited to be a part of a very young and dynamic VRO Hospitality at this very special moment in its development. This challenge offers me a great opportunity to work with a young, dynamic, and committed organization with the ambition to set new benchmarks in the industry."
After graduating in Commerce, Abraham completed his education in Hotel Management at the world's premier hotel school – Les Roches, in Switzerland. Returning to India, he started his career with the Oberoi in Mumbai in 1992. He worked in various positions in the Food and Beverage Division to be promoted to Assistant F&B Manager within a short span of five-and-a-half years. He was soon promoted to Director of Food & Beverage. Abraham continued in the role before moving to the first Marriott in India, on the shores of Goa, as Director of Restaurants.
Since then, Abraham has worked at some of the country's finest F&B operations in a leadership role. During his tenure, these hotels won several accolades, and he was recognized as the country's best F&B professional by Vir Sanghvi. To name a few hotels like Hyatt's first in India, Hyatt Regency Delhi, and two of the most iconic Taj Hotels in the country – Taj Mahal Hotel and Palace, Mumbai, and Taj Palace, Delhi.
He moved to the Leela in Mumbai as Resident Manager and, after completing a short stint overseas with the Movenpick, returned to Mumbai to join back the Hyatt as Resident Manager of the Grand Hyatt. Abraham was soon promoted to General Manager of the prestigious Park Hyatt in Goa and moved to The Park Hyatt in Hyderabad and was quickly given the additional responsibility of Area Vice President in 2019 to support hotels in South and Central India.
VRO hospitality owns some upscale bars and restaurants across Bengaluru, Mumbai, Goa, Kochi, Kolkata, Hyderabad, and Ooty. Some of their brands include Badmaash Lounge, Mirage, Plan B, Taki Taki & Cafe Noir. VRO is on an expansion drive nationally and internationally, with brands such as Badmaash, Cafe Noir, and Taki Taki being the pioneers in pitching the VRO flag in uncharted territories.