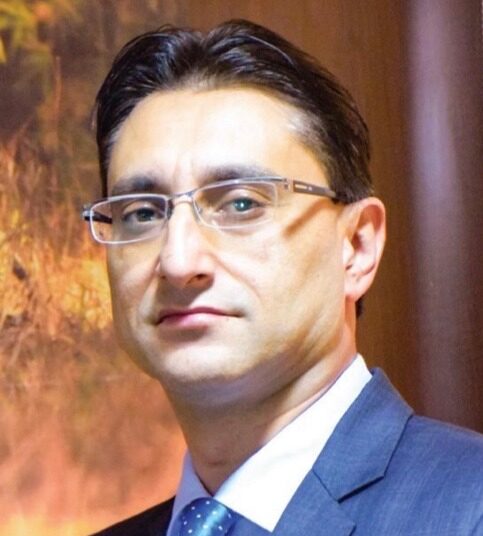 Brij Hotels has announced the appointment of Shiv Kumar Mehan as Chief Executive Officer effective 1st September 2022. Shiv joins the senior leadership team to forefront operational excellence, innovation in brand building efforts and strategic development for the company.
Anant Kumar and Udit Kumar, Co-founders of Brij Hotels, comment: "We are delighted to welcome Shiv onboard as Chief Executive Officer. He brings a wealth of industry knowledge and diverse experience in this pivotal role to develop a long-term success path for the company. He shares our core vision to create an ecosystem of sustainable tourism, as our teams consistently engage guests in immersive local experiences."
Commenting on his appointment Shiv Kumar Mehan, adds: "It is a pleasure to join Brij Hotels at a stage where the company embarks on an exciting new journey, launching and operating a bespoke collection of properties across exotic locations in the subcontinent. We aim to strategically enhance the presence of the Brij brand in the country specifically at experiential destinations. We are also exploring opportunities across neighbouring borders like Nepal which we are shortly entering.
I look forward to working together with our teams and stakeholders to further drive the combined vision and consolidated efforts to create inspiring, destination hotels. The brand ethos for Brij Hotels revolves around exceptionally curated local experiences which in turn champion sustainable travel. Our properties operate in and shall be further developed across unique locations that imbibe the heritage, cultural and natural landscape of a location."
Shiv's in-depth industry knowledge and expertise across 3 decades, includes successfully launching and operating many hotels, resorts & various hospitality models. He brings with him ample experience in Projects & Development with quality in operations across various markets with proven financial success. Over the years, he has led dynamic hospitality teams and has been instrumental in establishing multiple ventures in markets across the country.
Beginning his career with Taj Hotels in the early 90's Shiv has worked with reputed hospitality companies across different departments and leadership roles, such as Shangri-La Hotels & Resorts, Sarovar Hotels & Resorts and The Clarks Hotels & Resorts. In his last position, Shiv was the Chief Operating Officer at Leisure Hotels Group.
He is an alumnus of The Doon School, and holds a Post Graduate Diploma in Hotel Management.