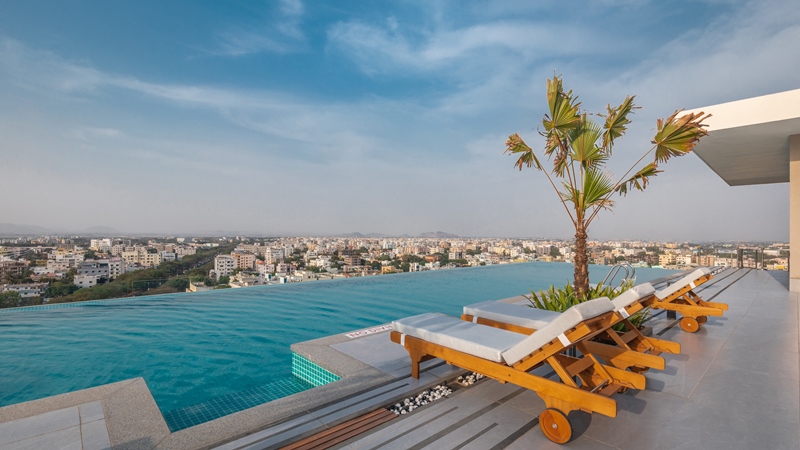 Novotel Vijayawada Varun has been at the forefront of introducing green practices in the Indian hospitality industry with Accor's global sustainable development program, Planet 21. From replacing the vehicle commute with a walk towards the hotel on every 21st of the month to a tree plantation activity in the premises by the employee's, the hotel prides itself on the small practices that make a big impact.
Novotel Vijayawada Varun's initiatives have resulted in it being the only hotel in the city to have an EV charging station with an aim to promote electric mobility. In addition to building an EV station, the hotel's other notable initiatives like using electric bikes / bicycles for local commute, vertical herbal garden, in-house compost machine and similar are all directed towards shaping the future of responsible travel.
Speaking on the green footprint of the hotel, Abhishek Pani, Hotel Manager of Novotel Vijayawada Varun expressed, "Keeping Accor's values of giving back at heart, our endeavour at Novotel Vijayawada Varun is to limit energy usage, consistently promote energy conservation methods, work towards reducing carbon dioxide emissions and encourage eco-friendly practices like the ones mentioned above across various departments at the hotel. As we move forward, our vision is to further strengthen our sustainable practices through constant support from the management".
Novotel Vijayawada Varun's constant efforts has led to them being awarded a bronze level at Accor's Planet 21 initiative.