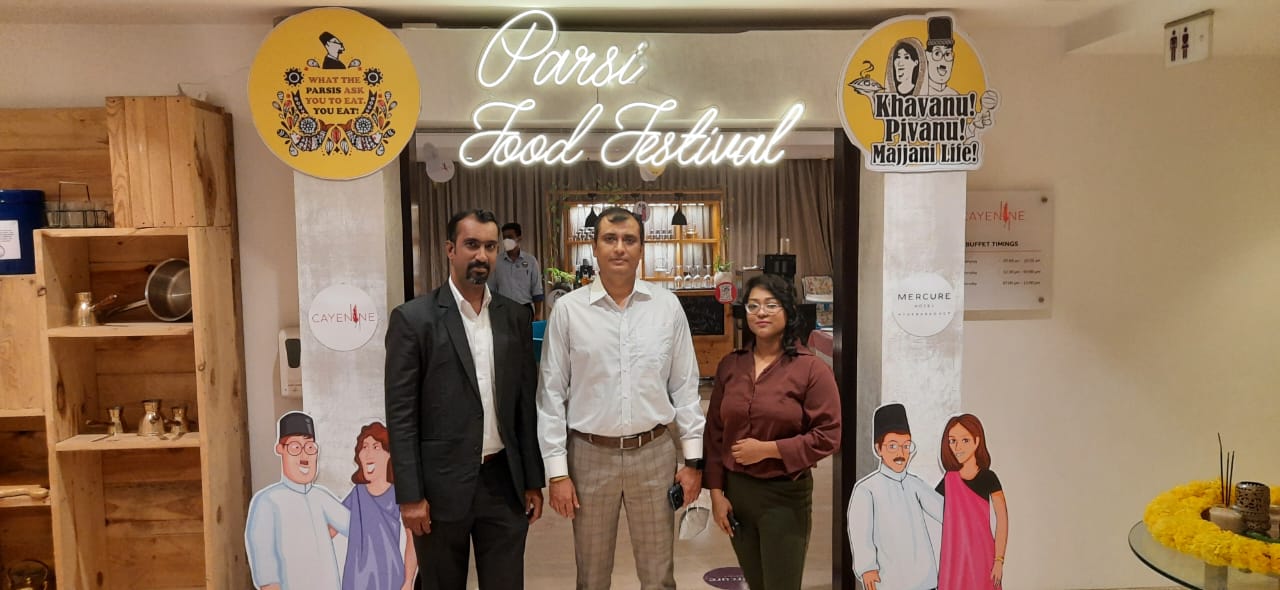 Parsi's are descendants of Persian Zoroastrians who immigrated to India to avoid religious persecution by the Arabs. They set sail in search of asylum and landed on the shores of Gujarat, India where the local ruler, granted them the permission to reside, if they abided by few rules. The immigrants had to learn and adopt the Gujarati language and customs, wear similar local attire, and not carry any weapons. Having agreed to these conditions, the Parsi's founded their own town of Sanjan in Gujarat named after their hometown in Iran. True enough to the promise they made to the local ruler, the Parsis went on to blend into the very fabric of India. They began their sojourn in India primarily as agriculturists and steadily rose to achieve fame and prominence in various fields such as industrialists, physicists, bankers, doctors, armed forces, lawyers, philanthropists musicians and many more.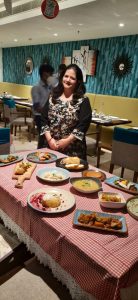 By nature Parsi believe in Khao Piyo Majja karo. Majaa ni Life. Translated it means Eat Drink and Be Merry!! Over the years Parsis have managed to develop their own unique cuisine with a subtle blend of Persian flavours amalgamated with Indian spices. Dhansak, Saali Boti, Kolmino no patio, Chicken Farcha, Patra ni Macchi are but just a few delicacies. Their fascination with Eeda i.e. Eggs is ubiquitous. Parsis can't end a meal without a sweet dish! Lagan nu custard, Mithu Dahi, Dar ni pori, caramel custard are some of the famous sweet delicacy.
Be it food or their attitude towards life – "A perfect blend of Sweet and Spice – that's what a Parsi is!" Continuing the tradition, Caynne – A Multi Cuisine Restaurant at Mercure Hyderabad KCP is organizing a Parsi Food Festival starting from 19th August 2022 till 28th August 2022 during Dinner from 7.00 PM to 11:00 PM. to offer a delicious treat to the diners. The specially designed food festival is a delightful experience through the traditional Parsi cuisine prepared by Home Chef Daisy Homi Chenoy.
Along with home chef Daisy Homi Chenoy, Executive Chef 'Ganesh' has carefully crafted the menu to showcase the delicacies of from this exclusive cuisine and offer a rich food experience. Mercure Hyderabad KCP is not only known for local delicacies but also known for its Creativeness. Master Chef Ganesh who has rich experience in regional and international cuisine would unfold the mystic recipes along with his team. This food festival offers different varieties of authentic dishes from Parsi Cuisine. One of the main purposes of this concept is to familiarize hyderabadi crowd with delectable Parsi dishes.
The menu offers a tempting array of delectable Vegetarian dishes & Non Vegetarian dishes. They include starters like Chicken Farcha, Paneer Chutney Pattise followed by Aloo Gosh, Sali Marghi, Prawns Moli, Fried Brinjal Rings, Bhida Per edu, Drumstick no ras, Meethi Dal, Onion Flavoured Rice in main course. It also includes Breads like Laadi Pav, Roti and Desserts such as Lagan nu Custard, Caramel Custard.
The food festival promises to delight customers with its uniqueness. The buffet is priced at INR 1499/- plus taxes for one individual. And the restaurant has been suitably done up with an ambience that lights up your evenings.