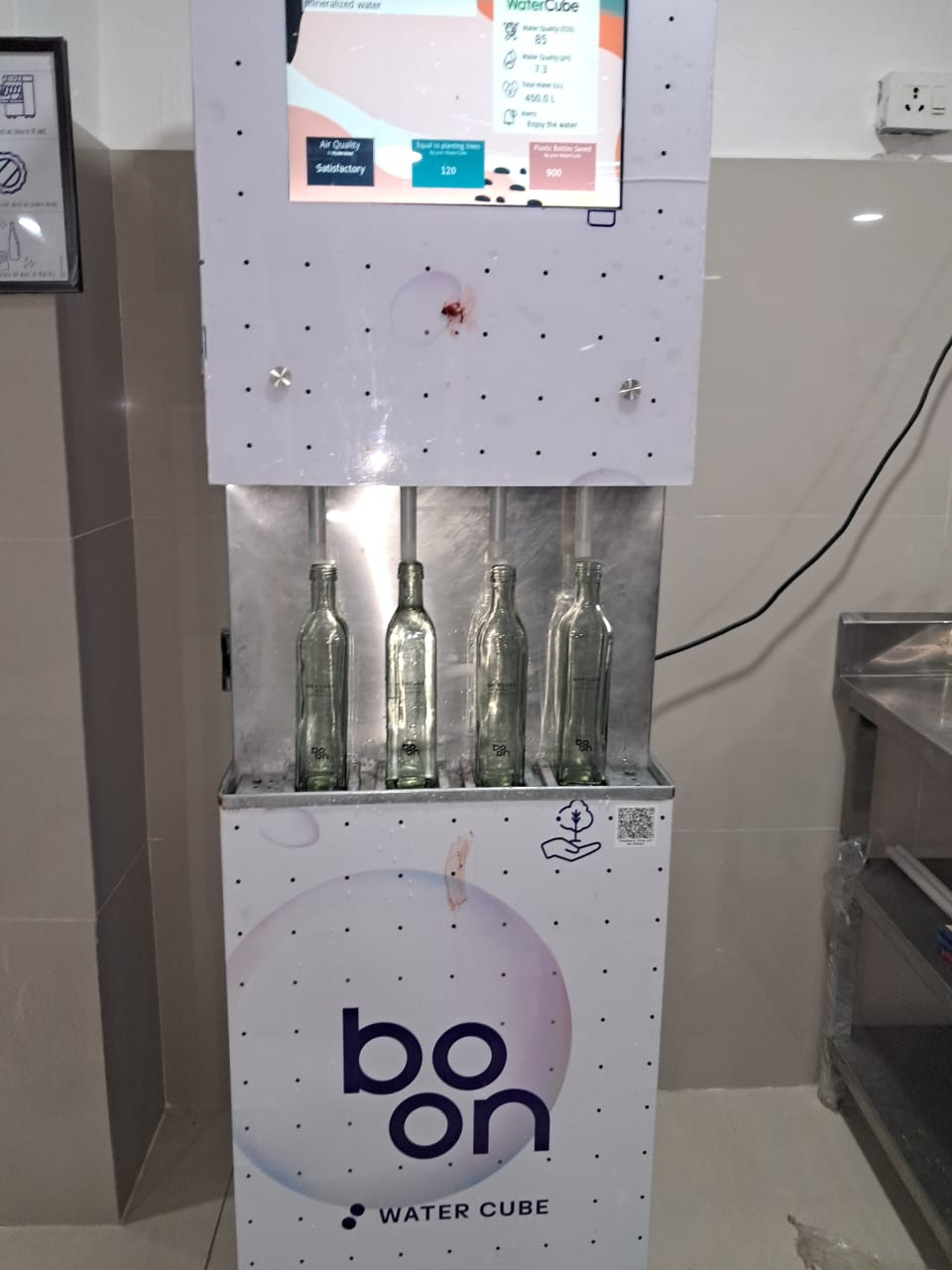 Hotel Mercure Hyderabad KCP has taken a big initiative towards sustainability; the Hotel has decided to eliminate usage of plastic bottles.  Accordingly hotel will stop using plastic bottles and will introduce glass bottles.  In order to implement the decision, Mercure Hyderabad KCP has inaugurated a unique Water Plant in its premises.
The machine that can be operated automatically or manually depending upon the necessity will produce purified water based on alkaline mineral water which would be beneficial to health.  Further the plant works on technology based on IOT and AI manufacturing that monitors the calculation of filter utilized in the system.  The plant will use reusable glass bottles to supply the water.
The water plant operates in four steps.  Firstly the water is being purified as alkaline mineral water that can be consumed by a person.  Then the next process is recycling the used glass water bottles which need to thoroughly washed, cleaned and dried.  These cleaned, dried water bottles will be filled with purified alkaline mineral water.  Finally they will be supplied to guest rooms and at other places.
Speaking on the occasion Soumitra Pahari, General Manager, Mercure Hyderabad KCP has explained that the decision was taken to completely stop usage of plastic bottles that are not very beneficial or adaptable by the environment or nature and cannot be recycled easily. He explained that plastic water bottles cannot be recycled and major environment hazard where in the glass bottles used in the process can be later recycled and reused.  He revealed that the newly inaugurated water plant can deliver 1500 bottle per day which comes up to 300 liters of potable drinking water per hour.
The inauguration program was attended by Soumitra Pahari, General Manager, Mercure Hyderabad KCP along with  Ramakanth, F&B Manager, Mercure Hyderabad KCP; Ganesh Gangoni, Executive Chef, Mercure Hyderabad KCP; Mahesh Sahoo, Finance Manager, Mercure Hyderabad KCP; Rama Krishna, Manger, House Keeping, Mercure Hyderabad KCP along with staff members.