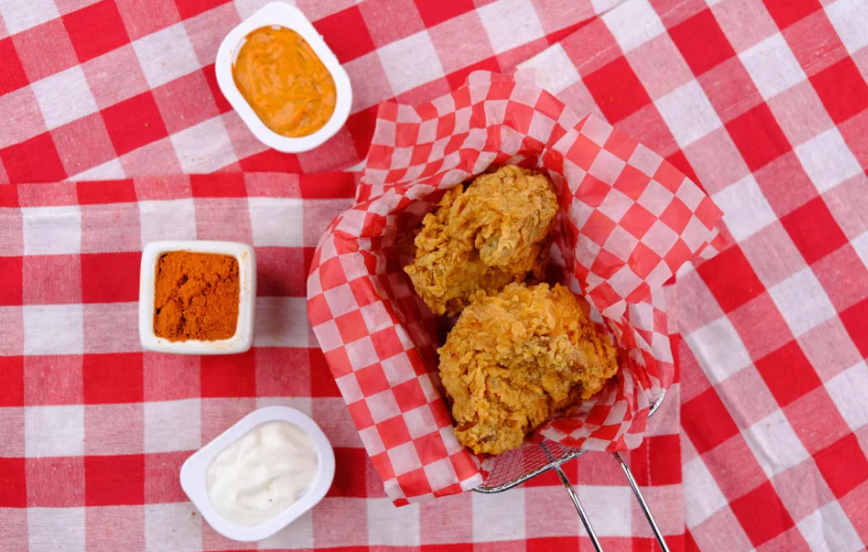 There has been a rapid growth of QSR's in India, especially due to the ongoing expansion of the food delivery services during and post the pandemic. Considering the rapid growth of QSR not only in India but across the globe, Hustlers Hospitality, the Mumbai-based cloud kitchen giant, which has In-house brand portfolio of 24 active brands with 550 internet restaurants with 9 Central hub kitchens and 1 Cloud kitchen experience center in India, today announced the launch of their first QSR, named "KO Fried Chicken" at Oshiwara, Mumbai on 21st September 2022.
With the launch of "KO Fried Chicken", Hustlers Hospitality has stepped foot into the rapidly growing QSR market with an intent to transform the current industry. Hustlers Hospitality kickstarted its operations in 2020 and within a short span of two years has roped in more than 550+ internet restaurants pan India, and has also Consulted over 100+ cloud kitchens entrepreneurs and brands.
Krunal Oza, Founder & CEO on the launch of the 'KO Fried Chicken said, "We are pleased with the launch "KO fried Chicken" our First Restaurant in the QSR space. This launch underlines our confidence in the growth potential of the Indian food service industry and the servicing market in the years to come. The launch will further strengthen our position in the market in the QSR segment and moreover enhance our presence in the market"
Hustler's Hospitalities latest entrant 'KO Fried Chicken' launches in the QSR space with the intent to disrupt the industry. "KO fried Chicken" has an American Diner Interior Concept and will offer Several different World spices options with their intensive fried chicken menu, even though the name says it all "Fried chicken", they still would have Few Pure Vegetarian Options with a Separate dedicated Vegetation Kitchen partition.
The newly launched brand is testimony to the expanding portfolio in India's food service market that has diversified to include home-deliveries, dine-ins and takeaways. It is also filling gaps in food categories that are popular among Indian diners. Hustlers hospitality also plans to Launch 2 more QSR brands in the next 12 months looking at their Demand & Growth in the Cloud Only Delivery space.
Hustlers Hospitality, operates over 24 brands of cloud kitchens and has more than 550 internet restaurants with 9 Central Hub Kitchen and 1 Cloudkitchen experience center in India. Hustlers Hospitality owns some of the leading cloud kitchen brands in India like Popstar Pizza & Shakes, Chop-Chop Square, NewYork Sandwich, Dildar Paratha, Pancake Station, Your Office Canteen, Senorita Margarita, Subramanian- Truly South , The Monk Momo, Hola Hola Waffle, LA Churros, and Happy Cow.
With the backing of 7 Crore in the seed round, the company acquired a 31% stake in My Cloud Kitchen, a cloud kitchen consulting firm. My Cloud Kitchen Provides End to End Consulting & Franchising support to budding entrepreneurs in the food and beverage space.
Hustlers Hospitality has cloud kitchens in 20 locations in Mumbai, Pune, Bangalore, Hyderabad, Chennai, Udaipur, Kota, Lucknow, Surat, Ahmedabad, Coimbatore, Kochi, Vijayawada, Visakhapatnam, Nashik, Bhopal, Ludhiana, Chandigarh, Patna and Darbhanga.