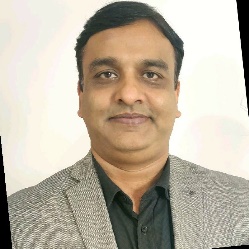 India Honey Alliance (IHA), a unified platform to ensure maximum benefits to the consumer and growth for the entire value chain of the honey industry, is delighted to announce the appointment of Rahul Awasthi as the new Chairperson of the alliance. Rahul will set the overall direction and goals for IHA along with leading and overseeing all the key decisions and operations of the IHA network.
Speaking about IHA, Rahul Awasthi said, "I am excited to be a part of this alliance that has been constantly working towards the welfare of the honey community. India Honey Alliance has been formed to create a focused platform for all stakeholders in the honey sector to identify issues and their probable long-term solutions, ranging from technology, training, and consumer awareness programs. Honey as a sector is very fragmented and unorganized. The Government and the entire Honey ecosystem together need to take strong measures in helping the beekeeping sector flourish, increasing the export and production of honey, along with creating sustainable income and employment for the beekeepers. I look forward to working towards all of this and propelling the alliance to new heights."
Rahul Awasthi is currently the Head of Operations at Dabur India Limited. During his over two decades of corporate leadership experience, Rahul has had a long history of success in leadership roles with a demonstrated track record in the FMCG industry in strategic and executional roles. His previous leadership stints include Hindustan Unilever Limited.