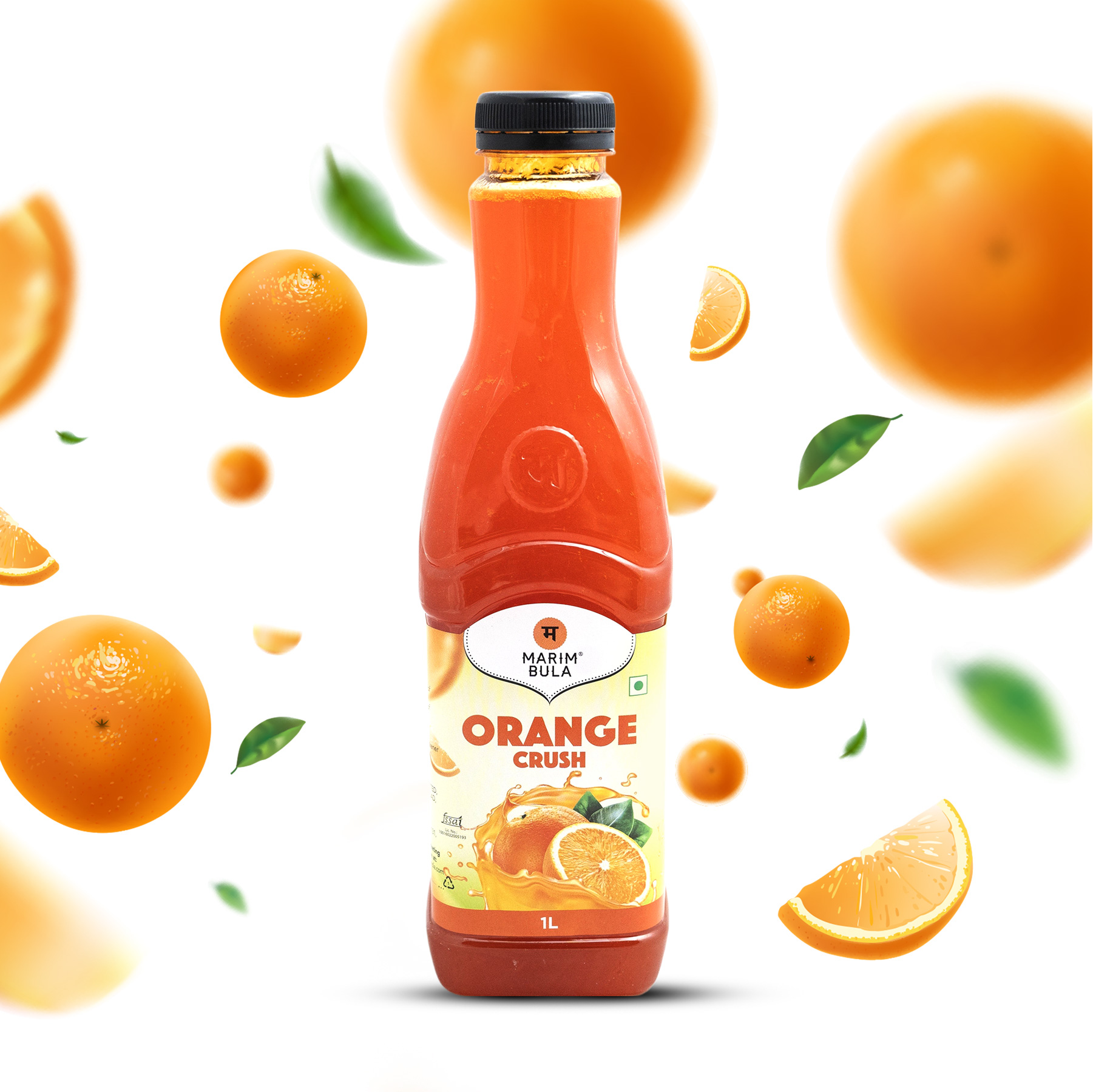 Food Services India Pvt. Ltd. (FSIPL) is expanding their portfolio with the addition of a delectable range of Fruit Crushes.
Their beverage brand Marimbula has launched fruit crushes to amplify FSIPL's reach amongst consumers & penetrate new markets. FSIPL, which is a one stop solution for all HORECA(Hotels, Restaurants, Catering) needs, is foraying into the mainstream retail formats as well with the launch of these crushes.
Launched in 2014, Marimbula is the first homegrown Indian brand of syrups. Eight years later, it is at the forefront of the expansion of the fruit-pulp market, which is anticipated to grow by USD 124.38 million from 2021 to 2026, at a CAGR of 7.61%.
Trends show people consuming a lot more beverages in general which is led by rapid urbanisation, changing consumer lifestyles, and rising disposable incomes. The hospitality industry is getting more innovative & trendy in their beverage offerings as well.
Marimbula's Fruit Crush Range comprises of 8 fresh and fruity flavours, among them Pineapple, Strawberry, Mango, Butterscotch, Orange, Kiwi, Pink Guava and Lychee. Their range contains 35% of fresh fruit content which is completely natural with great product consistency. With Marimbula flavours, one can create a limitless number of cocktails & mocktails ranging both Indian and International mixes. Marimbula is the only brand that presents ethnic Indian flavours such as Saffron Cream, Paan, Cumin Spice, Tamarind, and Coconut Fudge.
Commenting on the range, Harshad Jain, Brand Head, Marimbula said "The crushes range is a natural extension for Marimbula brand. We specialise in natural, unadulterated fruity flavours and what better way to take the brand to our new audiences such as kids and families than with the crushes range."
Targeted towards the HORECA segment, institutional bakeries, home bakers, wholesalers & retailers, the brand USP is that it doesn't require the addition of any preservatives and this helps in retaining its authentic taste & aroma. At a competitive price of Rs.250 and Rs.280 for a 1-litre bottle, Marimbula range of crushes will be sold through E-commerce platforms, Modern trade formats and traditional HORECA distributors.
FSIPL , through Marimbula has helped many customers and mixologists create innovative bar menus, develop unique mixes through their team of dedicated mixologists & help in creating a strong ecosystem for lounge & bar Industry in India.