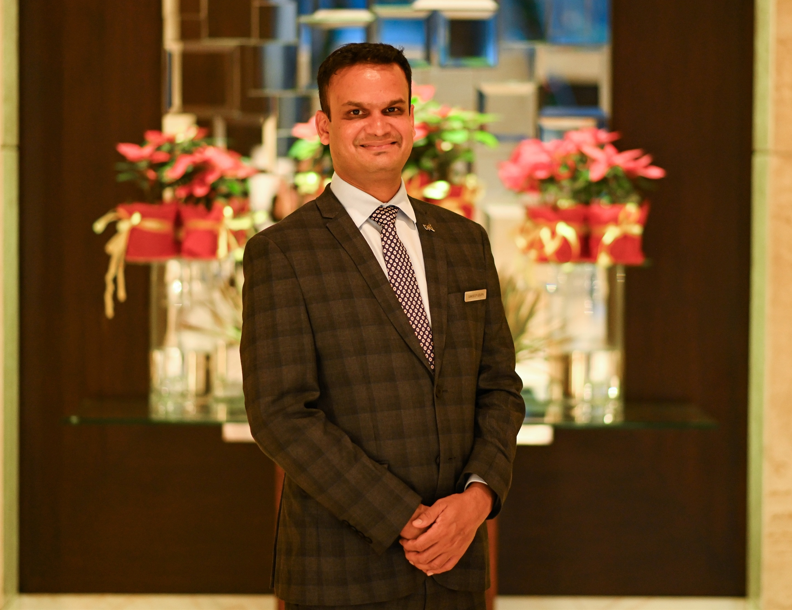 In a recent interview, AccorHotels CEO Sébastien Bazin pointed out that the company is dealing with a blazing issue – that of staff shortage. The industry has not been able to take full advantage of the boom in business ignited by Covid – fuelled revenge tourism due to staff shortages across the world Asmita Mukherjee spoke with industry experts to understand the ground scenario and challenge mitigation mechanisms being adopted by hotels.
Declining interest and hesitation – a cause for worry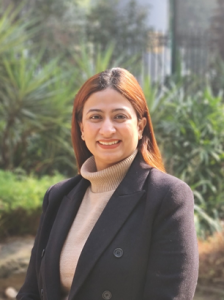 The pandemic had forced most of the hospitality brands to downsize and when the return–to–travel bounced back at a fast pace, it has become difficult for hospitality players to stay in the game. These downsizing actions taken by most brands at the onset of the pandemic have resulted in hesitation amongst the experienced candidates in joining the hospitality industry, said , Neha Rana Dutta, Chief Human Resources Officer, Espire Hospitality Group. She stated that declining interest from some experienced talents can be witnessed who are not willing to take the risk and want to now engage in a safe journey only. Speaking the minds of many, Dutta added that the pandemic is responsible for breaking confidence. "Risk requires courage and unfortunately, the pandemic has broken the courage of many," she said.
According to Sandeep Udupa, Assistant Director of Human Resources, JW Marriott Bengaluru, there is huge hesitation among candidates especially with the newcomers as other service industries like E-commerce, IT, Real Estate and Retail to name some are also
hiring from the hospitality sector. "These candidates are polished and honed with customer delights and related services; hence they tend to pick the trick of the trade quite effortlessly and are easy to bet on."
Col. Manbeer Choudhary (Veteran), CMD, Noor and Jewels Classic Group of Hotels feels that the hesitation to join the sector also stems from the fact that the hospitality industry has always been a tough employer and one really needs to have a passion, aptitude, and dedication to succeed in this industry." There is always a hesitation to work with a tough taskmaster. And the pandemic has increased this hesitation. It seems that a lot of this hesitation is due to the job requirements of locating to a different city. If a deserving talent finds a good opportunity in the city of their preference then the reluctance is definitely less. I believe there is a lot of hardworking young talent searching for the right opportunity in the hospitality industry. The hard task is to be able to find the right talent for the right job."
Understaffed or Underskilled
The hospitality industry is seeing shortages across many areas starting from housekeeping staff, and front office staff to restaurant managers.
According to Udupa at present about 90% of the hotels are understaffed. Since the talent pool in hospitality has a huge demand in industries from the services sector, these potential candidates tend to switch often, always in search of better pay than the current gig. To sum up, currently, there is a significant gap with huge demand and less supply of talent making this one of the biggest challenges faced by the industry."
Choudhary also reiterated that the industry is understaffed. He said that the hospitality and restaurant industry is one of the biggest employers in the country. But, the demand is of such large magnitude that the industry is still understaffed. "It is difficult to put a figure on how understaffed the industry is," he added.
Dutta put forward her own point of view by commenting that the industry is not understaffed, but rather underskilled. Supporting her viewpoint, she commented,
"An appropriately skilled organisation does not require the support of mammoth manpower to run its operations. All you need is appropriately skilled and multi-skilled manpower to efficiently run a business. Every organisation must have the will to skill and kill the number noise."
Echoing Dutta's thoughts and stressing the need for appropriate skilling, Choudhary stated, "The hospitality brands need to identify avenues from where they can find the right talent for themselves. Sometimes we need to see beyond the conventional option of hospitality graduates. One might find an excellent talent, perfectly suited to a role but is not a hospitality graduate. Training can be given but it is the aptitude that a hospitality brand should focus on while hiring. Very importantly, it is also critical to retain the good and efficient talent that you have," he added.
Challenge mitigation strategies
"The demanding job of the hospitality industry became much more demanding," commented Choudhary, "In this case, the best bet for hospitality players is to go local on the hiring front. Due to the pandemic effect, many people prefer staying close to their families, and they do not want to relocate away from their families and hometowns. Brands need to search for talent from the city itself. This does not mean compromising on the quality of talent that you are hiring. We have always believed in hiring local talent and training them in our unique way," he said.
Echoing similar thoughts, Dutta elaborated on the strategies adopted by her brand to tackle the staff shortage problem. "Hospitality industry is finally beginning to rebound after the global pandemic. The loss of revenue and talent during the pandemic period can never be accounted for, in accuracy. Agreeably there is a shortage of talent and to mitigate the crisis we are going local, as post-pandemic, talent does not want to pursue employment opportunities far from their native places. Thus, sourcing talent from the immediate indigenous environment is key to attracting and ultimately retaining the talent.
We are also hiring young and long-term potential talent since our focus is on young aptitude. We are open to hiring raw talent as we believe that adding this talent to the existing talent pool of resources will make a deep-rooted impact on the industry. This will ascertain a positive impact on the career life cycles of those whom we engage in our business."
According to Udupa, the wave of process automation that took place during the pandemic can be further extended as a mitigation strategy. He pointed out this can be one way to tackle the problem of acute staff shortage. "We have seen various industries shifting to automating jobs in the past few years. As a result of the pandemic, the world really has fast-forwarded its adoption of the digital from the physical," he added.
To mitigate the staffing problem, Choudhary informed that their brand has designed its own unique hiring module and they prefer appointing local talent and looking for dedication over qualification.
Another aspect that can be explored to counter the recruitment challenges of permanent staff is that of hiring gig workers. There has been a tremendous increase in the gig economy with people largely opting for it. Embracing gig workers means hospitality employers only pay for workers when they are needed such as during festivals, summer holidays, etc. This will save the brands spending a fortune on staff throughout the year which means that they can focus more on infrastructure and investing in guest relationships.
Udupa feels that it will be a win-win situation for both parties, helping hotels fill in positions requiring a temporary workforce as well as for the gig workers to deviate from the traditional roles. "I feel the focus should be on getting skilled gig workers which is a common practice in the West. I strongly feel taking up contract manpower across all departments has huge potential of mitigating this issue," he concluded.
asmita.mukherjee@saffronsynergies.in