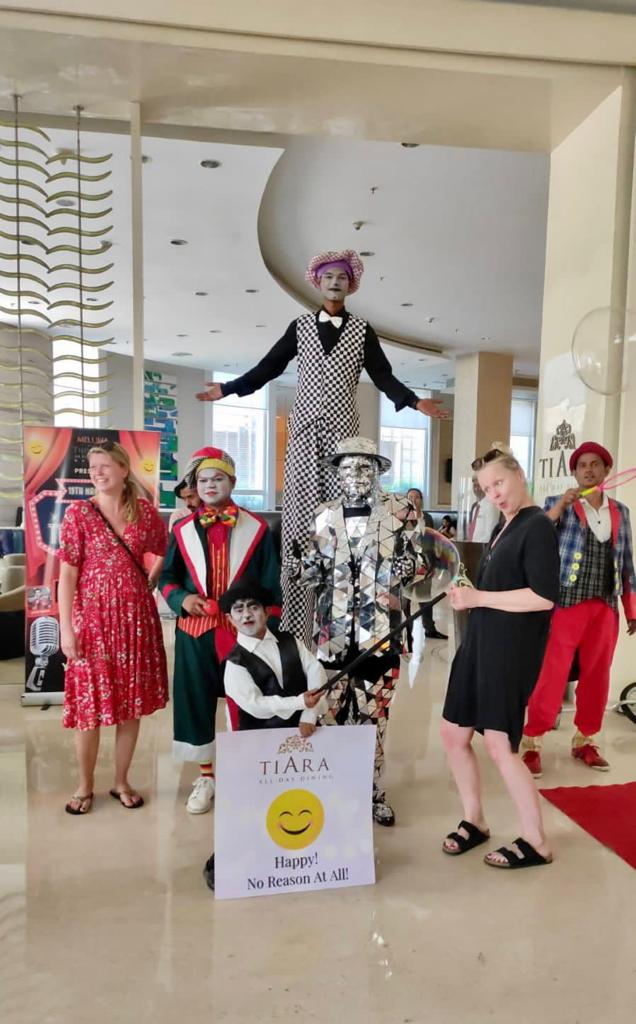 The Fern Hotels & Resorts, India's leading environmentally sensitive hotel chain celebrated Happiness Week across all its properties. The entire week from March 18 to March 25 was celebrated with various fun activities involving guests as well as employees.
The International Day of Happiness is celebrated throughout the world on 20th March, aiming to make people around the world realize the importance of happiness within their lives.
Says Noshir A Marfatia, Senior Vice President – Sales and Marketing, "The idea behind celebrating happiness week was to make our guests as well as employees realize the value of happiness and how we can derive happiness out of simple activities. It is a great way to interact with guests and make them feel important, besides it also adds camaraderie amongst the staff."
Various activities conducted across various properties included special buffets for the staff and their families, outdoor and indoor games, treks to nearby mountains, quiz, singing contests etc. The guests were also invited to participate in all the activities and had a gala time during the entire week.