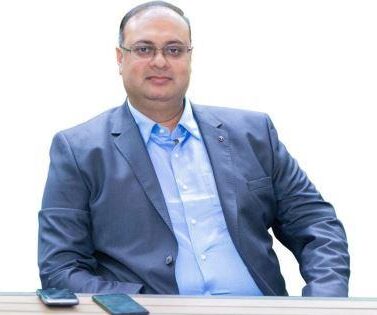 GoaMiles, an initiative of Goa Tourism Development Corporation (GTDC) and a technology product of Pitasys Softwares Private Limited, eases the travelling woes of tourists and passengers in Goa, and is accessible through a mobile app. GoaMiles is run by a local Goan company called FrotaMiles Private Limited. Asmita Mukherjee spoke with Utkarsh Dabhade, CEO, GoaMiles to know about the brand's post lockdown plans.
Due to the growing awareness of social distancing, it is estimated that the number of passengers travelling together will be less. To counter this scenario, are you planning to increase the fare per-trip?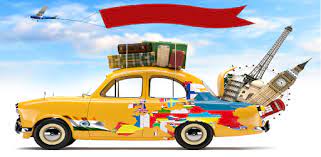 We have recently introduced the 99 rupees ride, and are fully cognizant of the difficulties faced by people due to COVID-2019. Instead of increasing the fares, we have reduced the fares, while still maintaining the sanitisation levels for customers to get the safest cabs for their daily rides. As per government rule, we are strictly maintaining the social distance norm of having 1+2 people in our cabs.
Goa is generally dependent on tourism for revenue generation, which has been heavily impacted due to COVID. How do you plan to survive and revive in the post-COVID landscape?
We are in a phase of taking things very slowly with the economy coming back on its foot, for tourism as a sector. Patience and stability of business is the only mantra by which we can come back on track for tourism.
What sanitary measures are you adopting before and after each trip?
We have gone ahead with our triple safety program, which includes a separate chamber for drivers, as an added layer of safety for passengers. Each touchpoint of cabs are sanitised after every trip, while we also keep sanitiser and mask available for those who do not have them while boarding the cab. We display the safety instructions inside the cabs so that customers are properly educated about the safety measures.
Are you planning to target any other sectors or introduce new services, as tourism in Goa has taken a dip due to COVID-19?
We have already introduced various new services like outstation packages, holiday packages, and various tourism experiences, which will be a sort of holiday planner for all the tourists visiting Goa, thus becoming a one-stop shop for all their tourism needs.
After the screeching halt in tourism due to COVID 2019, things will be a little slow, but we believe that due to the pandemic, people will be more aware about technology and will spend more for services such as ours, which are digital, transparent, safe and cost-effective at the same time.
What are your future business plans for GoaMiles?
We will be spreading our wings to other segments like business travel, and hospitality.
asmita.mukherjee@saffronsynergies.in