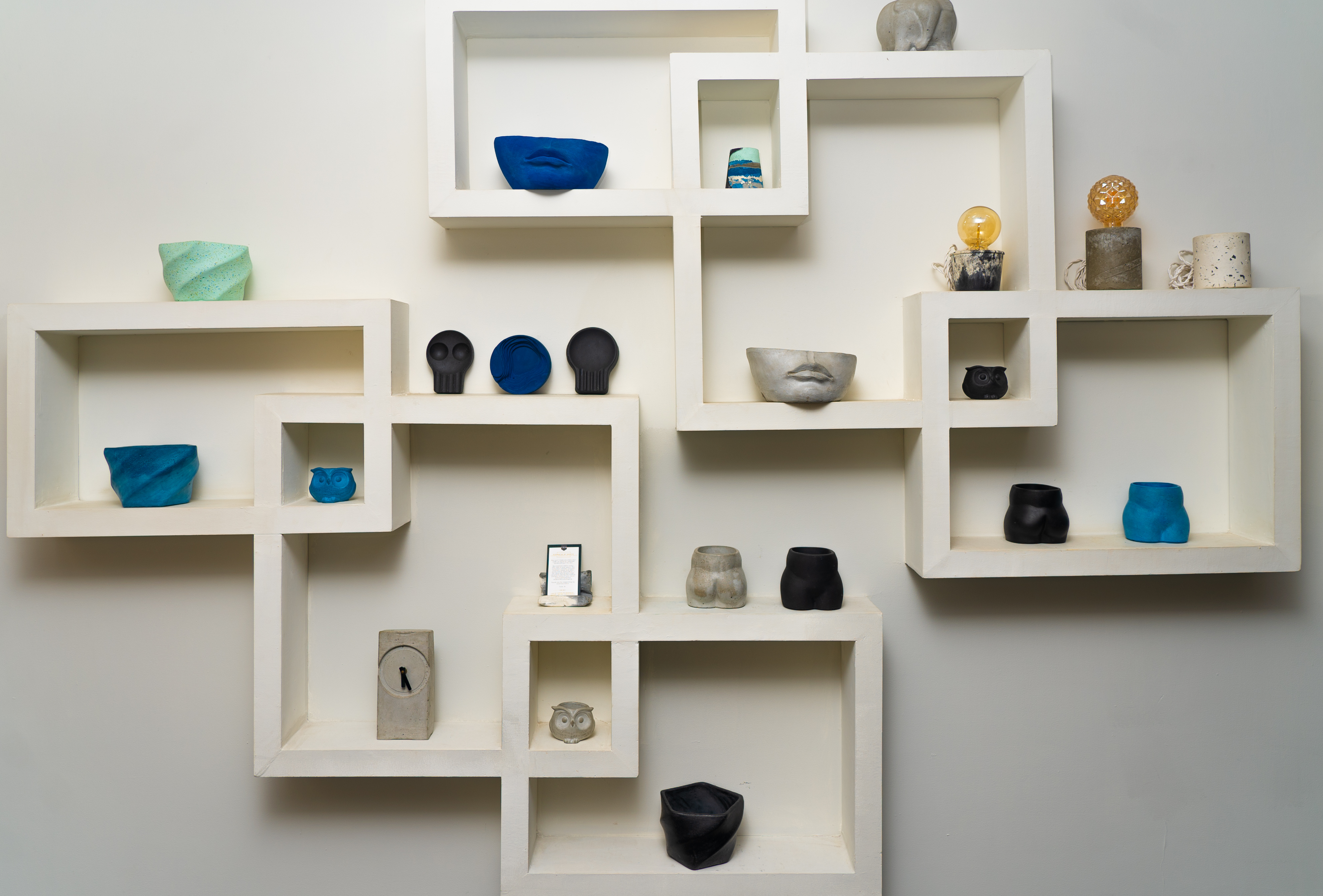 As part of a global initiative by Hyatt Hotels, Hyatt Centric MG Road Bangalore has collaborated with women-led small businesses that have been impacted by the COVID-19 pandemic.
Hyatt Centric MG Road Bangalore offers an opportunity to small businesses to showcase their products by offering them prominent spaces in the hotel for the exhibit.
Hyatt Centric MG Road Bangalore started their initiative with 2 women owned local enterprises – Elemental by Nanya which creates eco-friendly statement pieces made of solid concrete and Colorishta by Irene James, a showcase of colorful and interesting paintings.  The curated selection of items are displayed and on sale for guests and locals, at the White box the lobby area of  the all-day dining restaurant  the Bengaluru Brasserie by the pool
"I have really enjoyed my journey partnering with the Hyatt Loves Local initiative. It is heartening for Bangalore's community of women entrepreneurs and artists to see ideas like 'Change Starts Here' taking root in institutions like the Hyatt group and I am delighted to add our brand's element of handcrafted beauty, inspired by the dual ideals of rustic-chic aesthetics and sustainability, to the rich tapestry of art and culture that guests can experience at the Hyatt Centric MG Road", says Rekha, Elemental by Nanya
Another such association is with Irene James, Colorishta whose vivacious pieces of art are displayed at the White Box, for sale for guests and locals, exclusively at Hyatt Centric MG Road Bangalore. On the association said Irene James, "I am delighted to be part of this initiative and thankful for Hyatt for giving small businesses like mine a platform like this".
Varun Mohan – General Manager, Hyatt Centric MG Road Bangalore says, "We are proud to be able to continue the #Hyattloveslocal initiative which was started in 2021with the purpose of supporting small businesses, artisans and people who are an integral part of the culture. Each city has its flavor, and we are happy to have gotten an opportunity to show to our guests the essence of a place through its art, culture, food, and helped build a connection with the local community"
Nearly 100 Hyatt hotels and resorts in destinations across the Americas, Asia Pacific, Europe, and the Middle East are providing complimentary resources and exposure to select local businesses that have struggled during the pandemic. In turn, these businesses can continue operating in different ways and offer Hyatt guests distinct and enriching experiences that foster a meaningful connection to the destination's local community.