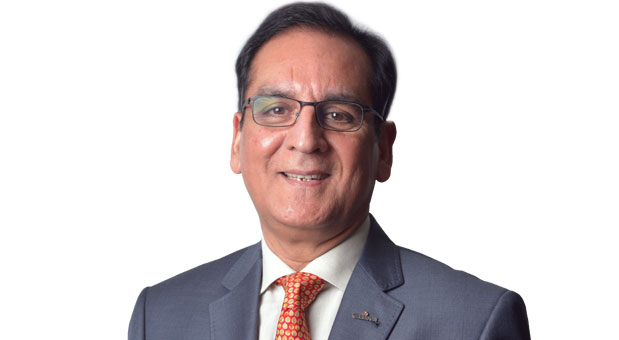 India's G20 Presidency will be a great opportunity to showcase our history, highlight our diversity as the largest democracy in the world along with our excellence in a variety of fields, including economic advancements, science and technology, space exploration, innovation, start-ups and more. This sentiment was anchored by KB Kachru, HAI Vice President and Chairman Emeritus & Principal Advisor, South Asia Radisson Hotel Groupas part of his extensive presentation on the bright prospects that India has for other nations and as a tourist spot, at a recently hosted interaction chaired by Shri G Kishan Reddy, Minister of Tourism, Culture & NE States and Shri Arvind Singh, Secretary, Ministry of Tourism, Government of India.
Speaking at the roundtable organised in the run up to the Global Tourism Investor's Summit later in May, Mr. Kachru, who is also Member of CII's National Committee on Tourism, asserted that the upcoming G20Summit will support the region in advancement of its economic goals with some of the most powerful countries in the world other than aiding the manifestation of the true spirit of 'Vasudhaiva Kutumbakam' or the 'World is One Family.' The discussion was attended by High Commissions and Ambassadors of various Embassies. Heads of Trade Missions also presented their perspective on India to the gathering in the presence of the tourism minister.
Mr Kachru said, "The opportunity of touching the lives and heart of millions of people across the world is a huge responsibility for India and the nation is putting its best foot forward with the aim of bringing the world together."Addressing 42 Missions Heads, Mr. Kachru added that, "India is a land of opportunities with the youngest minds and a vast talent pool. Our niche tourist offerings are broad-based encompassing Cruises, Adventure, Medical& Healthcare, Wellness, Sports such as Golf and Polo, MICE, Ecotourism, Cinema, Rural, and Spiritual Tourism. G20 is a great opportunity for India as a nation to showcase our best spots.Tourism is going to be one of the key pillars of the economy and we need to strengthen it."
Heads of Trade Missions from other countries present at the discussion praised the Indian government and private players alike for their efforts in providing the right amount of thrust to the tourism and hospitality sector.
Various steps have been taken to bring an ease in the processes and make Indian destinations easily accessible to all. Few major steps taken by States include developing rules and offering perks and incentives to draw private capital for hospitality, MICE infrastructure, wellness travel, eco travel, adventure tourism etc.
With the aim to supplement ease of doing business, the Ministry of Tourism is integrating with the National Single Window System (NSWS) platform to streamline approvals and reduce the number of approvals needed to set up a new project in the tourism and hospitality sector. Furthermore, almost seven States are actively collaborating with the NSWS to create a consistent interface for locating and requesting the approvals necessary for opening a hotel.
"Given the local pull factor & ability of our domestic market combined with recent government policies, we can showcase our diversity to attract foreign investment," Kachru shared.
According to the Ministry of Tourism, representatives, and Ministers from 29 nations will visit India as part of the G20 Summit. 56 Indian cities will host the Summit across 200 different venues with an inflow of more than 1.5 lakh international delegates. It is also anticipated that they will bring members of their family and friends.