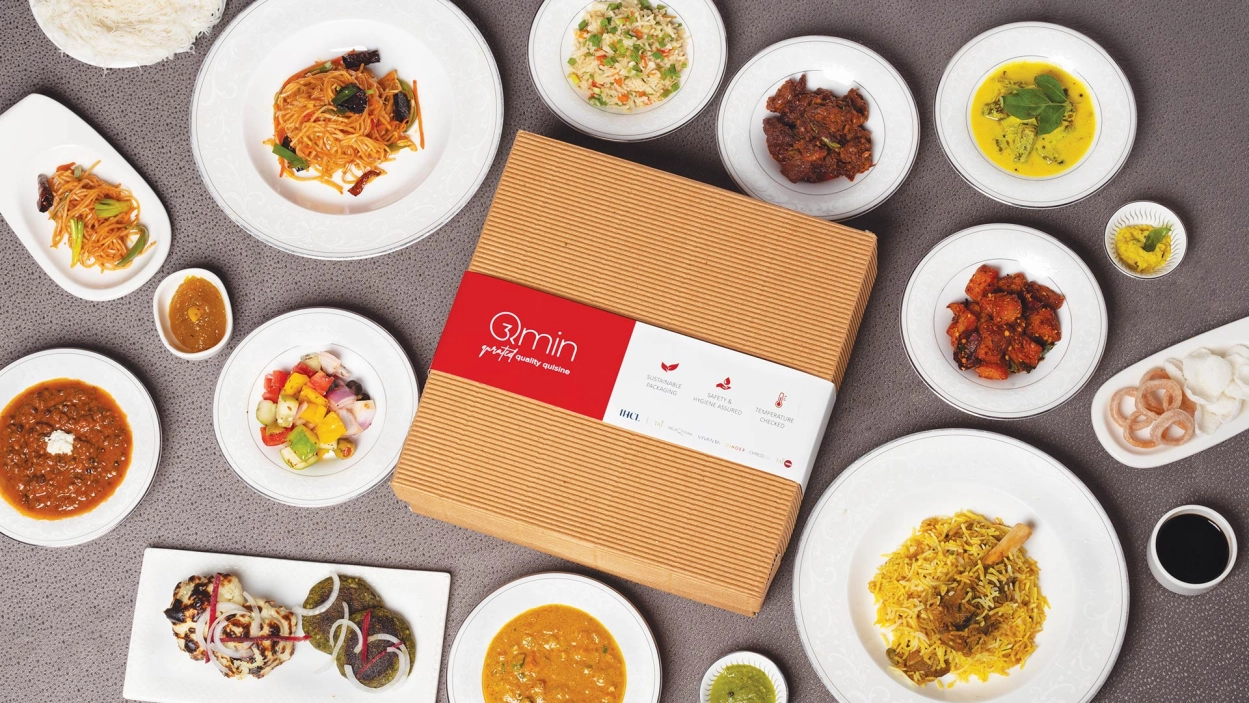 According to Indian Hospitality Trends & Opportunities Report, the revival of domestic travel and tourism has brought steam back into one of the worst impacted industries during the pandemic.
Ask any hospitality industry veteran what is the one thing that the COVID-19 pandemic has taught them, the unanimous answer is 'digitisation'. From menu cards to waste management and energy conservation, the hospitality industry embraced technology with open arms. However, the other thing the pandemic has taught them is not to keep all their eggs in one basket. Be it Taj Hotels, Radisson or Apeejay Surendra Park Hotels, all of them have explored newer models outside of their comfort zone, which is managing average room rates (ARR).
While Taj Hotels built its own food delivery platform Qmin and also set up Qmin food trucks, Radisson launched 'Meetha By Radisson' its premium mithai store which delivers goodies through prominent food delivery platforms such as Swiggy and Zomato. Qmin (which serves food from the Taj Hotels array of fine-dining restaurants) is already a ₹100 crore revenue brand and is even profitable. Apeejay Surendra Park Hotels has taken its iconic bar brand, Someplace Somewhere outside of Kolkata to Mumbai and Vishakapatnam, and has also launched a food delivery platform, Flying Tonga. It has also expanded the 90-year-old bakery and confectionary brand, Flurys from its original home on Park Street in Kolkata to other parts of the city as well as Mumbai. Currently there are 60 Flurys stores and the plan is to have 75 by the end of FY23 and 200 in the next two years. These new forays, according to Vijay Dewan, MD, Apeejay Surendra Park Hotels, are already contributing 10% to the revenue of the INR 500 crore boutique hospitality chain.
"Our focus has been to make the organisation agile and resilient. It should be able to handle disruptions of the kind (the pandemic) that we have undergone recently. Agility is all about looking at new opportunities. We not just expanded our hotel chain but also took our successful brands from within the hotel to a standalone basis," says Dewan.
The pandemic has taught the hotel industry to manage complexities, agrees Federico J. Gonzalez, CEO, Radisson Hotel Group. "The crisis has brought an opportunity to tailor new products."
The pandemic, claims Dewan of Park Hotels, has also made the hotel chain more efficient. He says that his company has improved margin by 5%-6% despite the disruptions and loss in business. "Our first objective was to protect as many jobs as possible and yet rationalise manpower. We expect an improvement of at least 2% in our efficiencies over there. During COVID, we kept on investing in our engineering facilities and that is going to contribute by another 1.5-2%. Hotels have a lot of direct costs and rationalisation on direct cost has taken place which should help improve efficiency by 2-3%," explains Dewan. In fact, revenue management is an area where most hotel chains have worked.
Dewan is confident that the COVID challenges are behind them. He claims that Park Hotels by end of FY23 will register growth which would be 20% higher than its pre-Covid revenue. "The ARRs (average room rate) are 8%-10% over 2019-2020. As we go forward, these are going to rise further. We are entering a golden phase post COVID."
According to the Hotelivate 2022 Indian Hospitality Trends & Opportunities Report, revival of domestic travel and tourism has brought steam back into one of the worst impacted industries during the pandemic. It managed to cross the 50% mark in terms of occupancy, with the average room rate being in the region of INR 5,000. The revenue RevPar (revenue per available room) growth was at 55%. The industry's total contribution to GDP fell from 7% (USD212.8 billion) in 2019-20 to 4.3% (USD121.9 billion). The tourism industry has witnessed a USD50 billion growth in the total contribution to GDP which has increased to 5.8% (USD178 billion) in 2021-22.
The hospitality sector also saw the maximum lay-offs when the pandemic struck and business dropped to zero. In 2019-20, the industry provided 40.1 million jobs, which in 2020-21 dipped to 29.1 million. Though the sector did see a revival in hiring with 32.1 million job creation in 2022, there is still an eight million gap.
The Indian hotel industry also witnessed the creation of more rooms in the past year, taking the total number of rooms to 1,52,000. In fact, Radisson, says Gonzalez signed 12 hotels in India in 2021 and the number is increasing. Park Hotels plans to take its hotels from 23 to 50. "We currently have 2,000 rooms and we will double it to 4,000," says Dewan. The hospitality company is increasingly moving to an asset light model (where it would work with franchisees) for most of its upcoming properties.
Dewan says there is a demand and supply mismatch in India that could help increase the ARRs further. "The supply of hotels is expected to rise by 4%-6% in the next 5-6 years, whereas demand will grow by 10%-12%. This demand supply mismatch will also help the hospitality industry and obviously will help in improving margins." The reason for demand outwitting supply is obvious. The pandemic was followed by high inflation, which has led to high inflationary pressures and supply chain disruptions. A lot of under construction projects are getting delayed due to escalating construction costs thanks to inflation. The industry is still finding it difficult to attract talent.
However, Indians are increasingly wanting to holiday and most hotels in the past few months have had a house full. But hotel rooms are going to get more expensive too, so, if one is planning a holiday anytime soon, they need to budget for that.
(Source: Fortune India)