Climate change is a global issue that is affecting communities and businesses all over the world. As per a research carried out by Sustainable Hospitality Alliance, the hotel industry needs to reduce its carbon emissions by 66 per cent per room by 2030, and by 90 per cent per room by 2050 to ensure that the growth forecast for the industry does not lead to a corresponding increase in carbon emissions. Asmita Mukherjee spoke with industry leaders to find out the sustainable efforts that they are making to make our planet green.
Whilst focusing on profitability is key for hoteliers, more so in the aftermath of the pandemic, concerns for sustainable operations have also captured the mindshare of guests and stakeholders. Hospitality brands have been making noticeable efforts to reduce their footprint to address these rising concerns.
Steps in the right direction: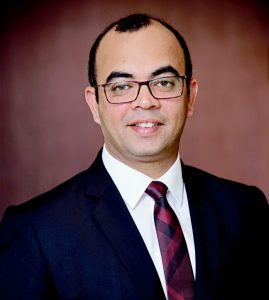 According to Zubin Saxena, Managing Director & Vice President of Operations, South Asia,  Radisson Hotel Group, sustainability for the group is all about optimising processes and the systems that they control to align with their three pillars of Think People, Think Community, Think Planet. "At Radisson Hotel Group, 450+ of our hotels worldwide are eco-labeled. We aim to set science-based emission targets and work towards a zero-carbon transition of our global operations. As part of our journey to carbon neutrality, we are constantly increasing the number of green hotels, including the Radisson Resort & Spa Lonavala in India," he further added.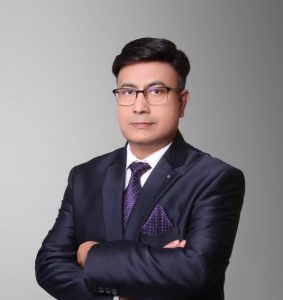 As a responsible hospitality brand, caring for the environment is at the heart of its vision said Sarbendra Sarkar, Founder & MD, Cygnett Hotels & Resorts. "First of all, whenever we sign a property, we carry out a carbon footprint assessment. This helps us to understand which operational activities of a hotel are the most carbon-intensive.
Utilizing renewable energy sources is an extremely effective way to ensure less emissions and not to forget the cost savings that such sources offer. We are promoting more usage of solar energy to meet the power needs. We are also educating our hotel owner partners who are not using solar energy to switch over to such renewable energy sources.
In our greenfield hospitality projects, we incorporate bioclimatic design principles. The idea is to create comfortable spaces while optimizing energy usage, opting for light-coloured roofing materials to reflect solar rays and using locally sourced building materials wherever possible. Instead of importing stones from international markets, it is a better environmental choice to use local variants."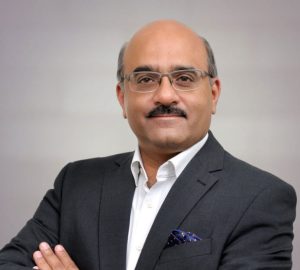 Sharing similar thoughts Abinash Manghani, CEO, WelcomHeritage Hotels informed that his brand promotes the usage of renewable energy by installing EV stations at their properties. They are also using smart-energy sensors – with applications such as, automatically turning on and off the lights, heating or air conditioning. The brand also sources food locally to build upon the farm to plate concept.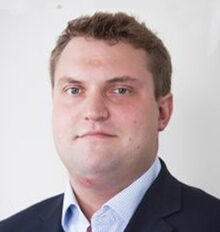 Global hospitality brand Wyndham has taken a step in the right direction by driving its sustainability programme, Wyndham Green – a certification initiative introduced to help hotels improve in areas such as energy efficiency, reduction of emissions, conservation of water, reduction of waste and biodiversity. Speaking about the initiative, Philip Halanen, Head of Sourcing & Sustainability EMEA, Wyndham Hotels & Resorts said, "As part of our commitment to operate sustainably, we announced a new brand standard, which requires all Franchised and Managed Wyndham Hotels & Resorts properties to complete levels one and two of the Wyndham Green Programme over the next two years."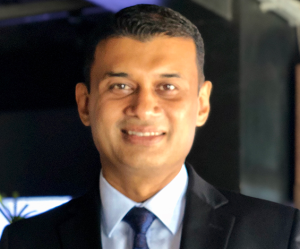 Setting achievable targets can help hotels achieve their commitment towards sustainability in a structured and tiered manner. Rajesh Radhakrishnan, General Manager, THE Park Chennai informed that the group has set a target of 20% by the year 2025 of reducing water and energy consumption with respect to baseline consumption of the year 2021.
Commenting about the strong sustainability-focused actions taken by his group Saxena informed, "We are proud to share that Radisson Hotel Group is the world's first hotel group to make meetings and events across 400+ hotels in its EMEA portfolio carbon negative. We also have a renewable energy transition strategy in place."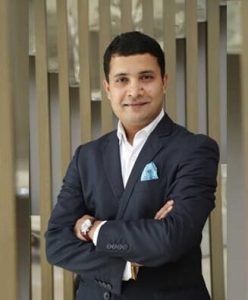 Rajneesh Kumar, General Manager, Courtyard by Marriott Aravali Resort, said that they have focused on three aspects of sustainability – conserving energy, reducing waste and using organic amenities. These three focal points are further narrowed down by ensuring that the resort is equipped with its own compost for zero discharge thus making sure that all the wastage is converted into manure. "We have plans to introduce sustainable initiatives like farm to table for our multi cuisine restaurant The Aravali Kitchen and ensuing the use of organic elements," he added.
Guest's Reaction:
According to a research, 75% of millennials are eco-conscious which is changing their travel habits.
Vinay Gupta, Director of Operations – ibis & ibis styles said, "Guest are moving towards more environmental friendly goods and services. The guests and corporates are well aware of sustainability and choose their service providers accordingly. Statistically, 66% of guests are absolutely convinced that if we don't act now to protect the planet, future generations will indeed be threatened.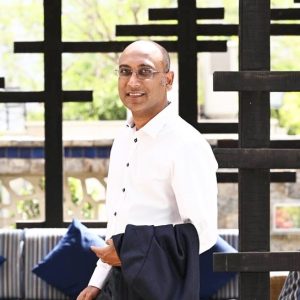 Most of the corporates check with the hotel on their initiatives towards sustainability and the B2B contracts are closed on basis of program strength. The Accor program Acting Here –  Planet  21 is the most talked about initiative."
Halanen added, "We have received positive feedback from guests regarding our programme, Wyndham Green. We recently surveyed our Wyndham Rewards Members in Europe, Middle East, Eurasia and Africa where over 50% of people were willing to pay extra to stay in a hotel with a clear environmental and sustainability policy. Respondents ranked the use of energy-efficient lighting, minimisation of single-use plastic and linen and towel reuse as the three most important measures a hotel could take to make their stays more sustainable.  Fortunately, these closely match the requirements of Levels 1 and 2 of the Wyndham Green programme."
Stating the importance of guests buy-in, Jonathan Wigley, CEO, Absolute Hotel Services shared, "Guests are significant actors in our initiatives as they are the biggest users of the elements we aim to reduce."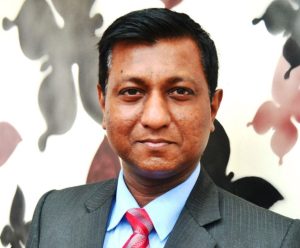 Involving guests in the sustainability programmes through various means ensures greater support. Kundan Attarde, Chief Engineer, Meluha The Fern, An Ecotel Hotel shared that a certificate of appreciation is issued to the guest who has voluntarily participated in conserving energy.
Partnering towards a sustainable future:
To fulfill their sustainability goals, many hotel brands have embarked upon tie-ups with sustainability-focused companies. Kumar said that they have a tie-up with a company called Charge Zone to deploy EV charging stations at their properties.
Saxena said, "We believe that strong cross-sectoral partnerships combining asset owners, finance, sustainable solution providers, and hotels in a destination-based approach is a powerful force for good towards building a better future with a net-zero carbon future in sight by 2050. At present, more than 56 of our properties run 100% on renewable electricity. We also believe that our recent partnership with Sunfuel Electric to provide captive electric vehicle (EV) charging stations across our hotels in India, is a step in the right direction."
Radhakrishnan informed that his brand has several b2b tie-ups, such as with Tata Power for EV infrastructure, with Green Infra for wind power, and with Saizroll for used oil and e-waste disposal.
Challenges in the way
Manghani pointed out that while statistics indicate the willingness of guests to engage in sustainable travel & sustainable hospitality offerings, there is still a lot of work that needs to be done.
"In terms of operations, hotels and restaurants are aware that following sustainable practices are also cost-effective in the long run, however, they often lack the capital required for initially investing towards this. F&B operations also face sustainability issues, complicated by guests' interests and demands.
There are travel and tour operators too, who wish to move towards more responsible practices but lack guidelines, measurements, and benchmark standards.
While today's traveller is determined to holiday more consciously, there is a lack of information and guidelines for them to do so – from how to travel more sustainably to finding sustainable stay options, and whether to trust the little information that is available to them. This highlights a need for the travel and hospitality industry to make information transparent, easily accessible, and understandable for travellers," he added.
According to Halanen just implementing sustainable efforts is not enough, measuring sustainability efforts is critical to effective implementation. He emphasised on the criticality of reliable utility consumption data for hotels to ensure the baselining of their consumption and carbon emissions. "A hotel must understand this information monthly by recording it for a minimum of six months. Finding this information can be a key challenge at first, but once it is found, a hotel can develop a strategy to help reduce its carbon footprint and create a strategy for more sustainable operations in the future," he added.
According to Sarkar, cost is a major challenge in adopting sustainable operations. He shared that it becomes expensive for properties to replace plastic with sustainable alternatives like bamboo or glass. This challenge is bigger for mid-segment hotels as luxury hotels command a price where they can absorb costs associated with the adoption of sustainable measures.
Kumar said that over-dependency on non-renewable sources due to the scarcity of required sustainability infrastructure is one of the challenges which needs to be addressed skilfully.
asmita.mukherjee@saffronsynergies.in
asmitamukherjeehbiz@gmail.com