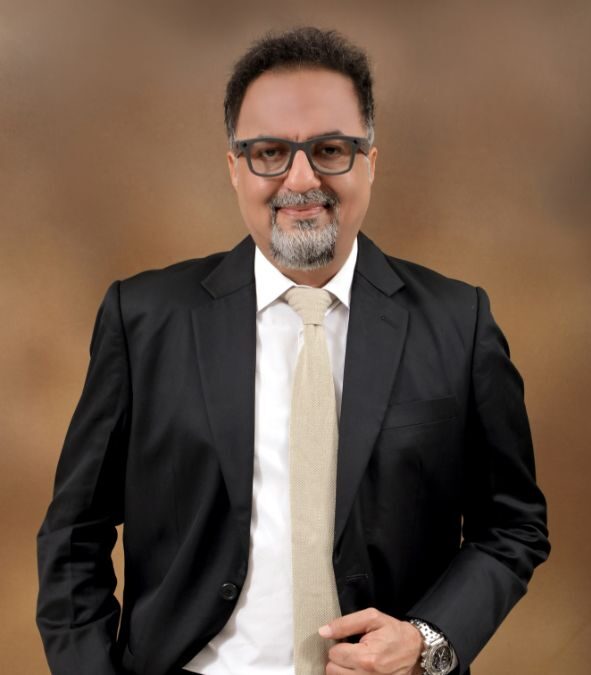 Magniflex started its journey in a small workshop in Prato, Italy in 1960. Over the years, the Magniflex mattress company has become a known name in India after they started their operations here in 2010. Now the company is eyeing the hospitality market as a part of their expansion plan. Asmita Mukherjee spoke with Anand Nichani, MD, Magniflex India to know their expansion plans in the hospitality space.
Please share Magniflex India's journey so far. What percentage of market share does the company hold in the country? 
Magniflex began operations in India in 2010, and over the course of the last 12 years, we have expanded to gain approximately 5% of the market share in the organised mattress sector and hold close to 50% share in International premium mattress market.
As the company is planning to step into the B2B market, especially in the hospitality space, how do you plan to introduce the brand in the B2B hospitality market?
Up until this point, Magniflex has only been a niche player in the hospitality industry, serving upscale boutique hotels and resorts across Europe. The hospitality industry's priorities have changed as a result of the changing travel and vacation dynamics following Covid. Magniflex is positioning itself in the hospitality industry as a provider of all the aforementioned solutions in response to the desire for higher-quality mattresses that are more hygienic, durable, easy to clean, easy to move, and less logistically burdensome.
What is the brand's USP that can attract hospitality clients?
Magniflex is a 100% made-in-Italy mattress brand with all the certifications adhering to best of European and global standards in their products and manufacturing processes, like OEKO-TEX, CE, LGA, GOTS to name a few. Additionally, it funds the UN's SDG initiative. Magniflex can therefore be the most alluring offer for clients in the hotel industry.
As bedding plays a massive role in the quality of sleep at hotels, are you planning any innovative approach to further enhance this experience of hotel customers?
More than two-thirds of the time a guest spends in a room is on the bed, particularly the mattress. As a result, mattresses are among the key contact points in a hotel; a guest's experience can be influenced by how well they sleep. Therefore, a hotel would be wise to spend money on a high-quality mattress that will improve the experience of its guests throughout their typically brief stays and foster their loyalty to the establishment. Based on the aforementioned considerations, Magniflex offers patented spine decompressing mattresses along with certified non-toxic, removable dry-cleanable fabrics that will elevate the overall experience of the guests at the hotels.
How do you plan to compete with the other brands which already have a foothold in the B2B hospitality market space?
Except for the fact that they currently offer very high/thick mattresses, the current selection of mattresses in hotels is all spring-based and offers very little to improve a guest's sleep comfort or experience. Over time, these mattresses will need to be made more comfortable using additional toppers, protectors, etc. Additionally, because they are spring mattresses, they don't last as long because of the inherent tensile problems with springs. As a result, mattresses need to be changed frequently. This is where Magniflex steps in with their innovative Elioform (open-cell pure foams) and Memoform (weight-induced memory foam) mattresses. These mattresses have outstanding comfort in addition to being durable, which saves money over time. It has grown to be a known brand delivering products focused on giving its consumers fantastic sleeping experiences. It has over 60 years of experience in developing cutting-edge products and combines that with 100% Italian craftsmanship.
Kindly throw some light on your current distribution chain in the online as well as offline space. Going forward, what would be the strategies to scale up the distribution?
Magniflex is currently concentrating on expanding its exclusive brand franchisee network throughout all major cities in order to display the entire mattress range where buyers can experience each model whenever they want. This helps users to select the best mattress based on their preferences and level of comfort. Currently, we have franchise locations in Bengaluru, Delhi NCR, and Ahmedabad. Stores in Lucknow and Surat are also on the horizon. We will increase the number of franchise outlets to about 25 in all major and tier 2 cities nationwide in the upcoming fiscal year.
What are your plans for B2B tie-ups (with hotel brands) in the hospitality industry?
With all the major hotel chains, we are in the advanced stages of discussions about creating innovative and patented products that will improve the overall experience of the guests at their hotels while also giving them fantastic returns on their investments.
asmita.mukherjee@saffronsynergies.in