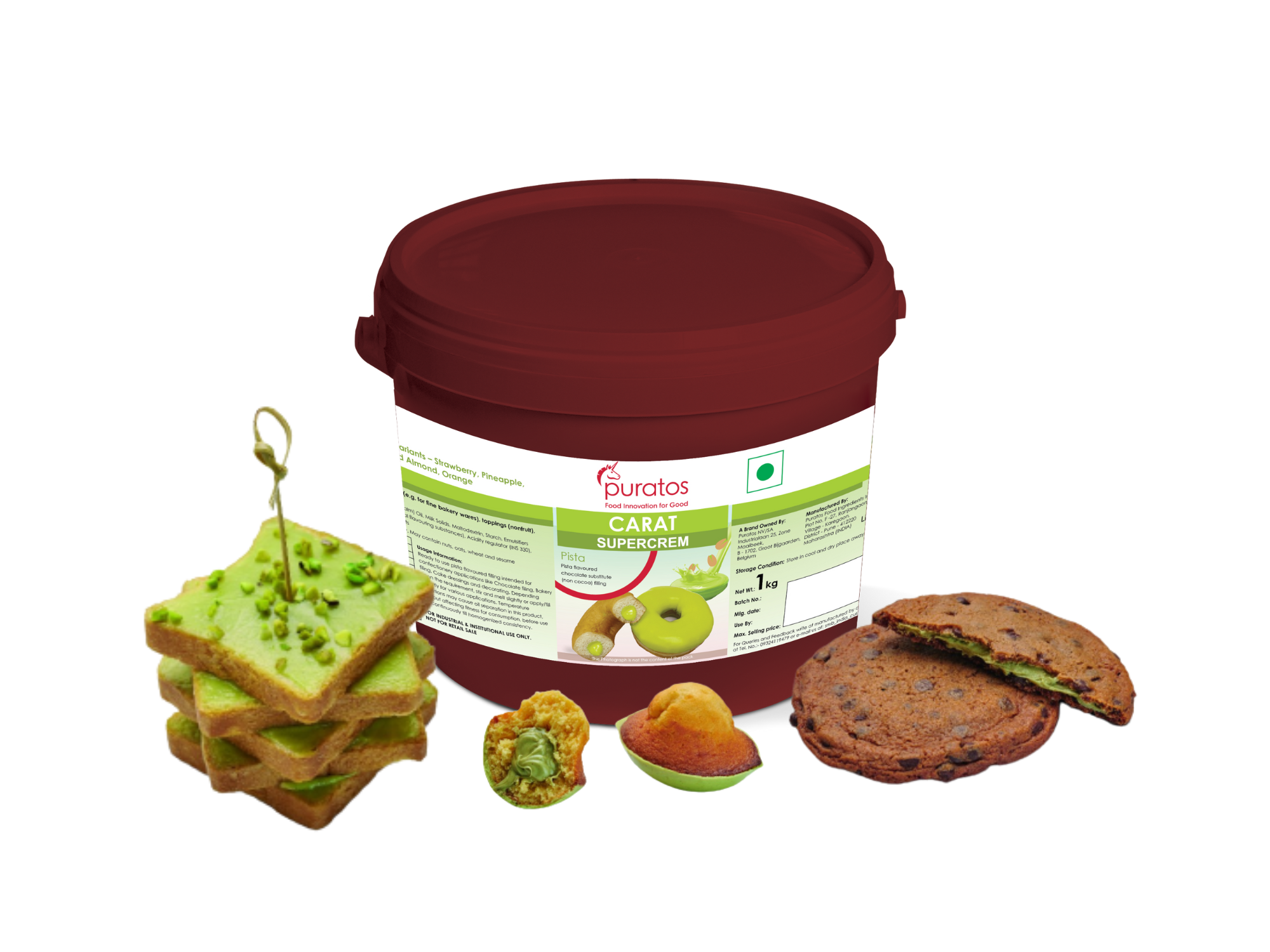 The flavor of food is the single most crucial factor in driving consumers' choices. It is even more relevant in sweet food categories like chocolate, cakes, and patisserie. Traditionally the market for compound chocolates has been segmented as Dark, Milk, and White. However, the growing appetite for chocolate flavor in various sweet recipes has propelled the demand for colored and flavored compound and compound filling. Hence keeping up with the market landscape, Puratos India has now launched Colored & flavored compound and compound filling in two categories – Hard Compound Chocolate, Carat Cover Classic, and Fat-based filling, Carat Supercrem.
Mr. Ashish Seth, Managing Director, Puratos Food Ingredients India Pvt. Ltd., said "The Indian consumers are now more open to experimenting with new flavors and textures. Taking a view of the growing demand for colored and flavored compound and compound filling, we are delighted to launch Carat Cover Classic and Carat Supercrem. These exciting flavors will bring a fresh bouquet of taste which will enliven the finished product and differentiate it through taste and innovation. This will inspire bakers and artisans to introduce exciting new customized sweet recipe concepts for their customers with authentic taste and texture".
Puratos Colored & flavored compound and compound filling bring the best flavor and color to the finished products without the complexity of ingredient sourcing. These unique components come in selective colors and flavors based on consumer insights and expert panels. Puratos global presence, long history of expertise, and R&D capabilities in India have enabled them to tailor products to match Indian preferences, value, and functionality.
Puratos Cover Classic range is designed for customers looking for an easy melting profile, good snap, excellent shine, and versatile application – Coating, Ganache, Garnishing, and Enrobing. The flavorings include Mango, Strawberry, Orange, and Pineapple.
With the Puratos Carat Supercrem range, you can choose from a wide variety of smooth flavorings such as Mango, Strawberry, Orange, Pineapple, Roasted Almond, and Pistachio. It is ideal for versatile applications including Cookies (Pre-bake), Donuts and other bakeries (Post-bake), Mousse cups (Frozen), and Chocolate, Donuts, Cookies, and Pralines (Center filing).