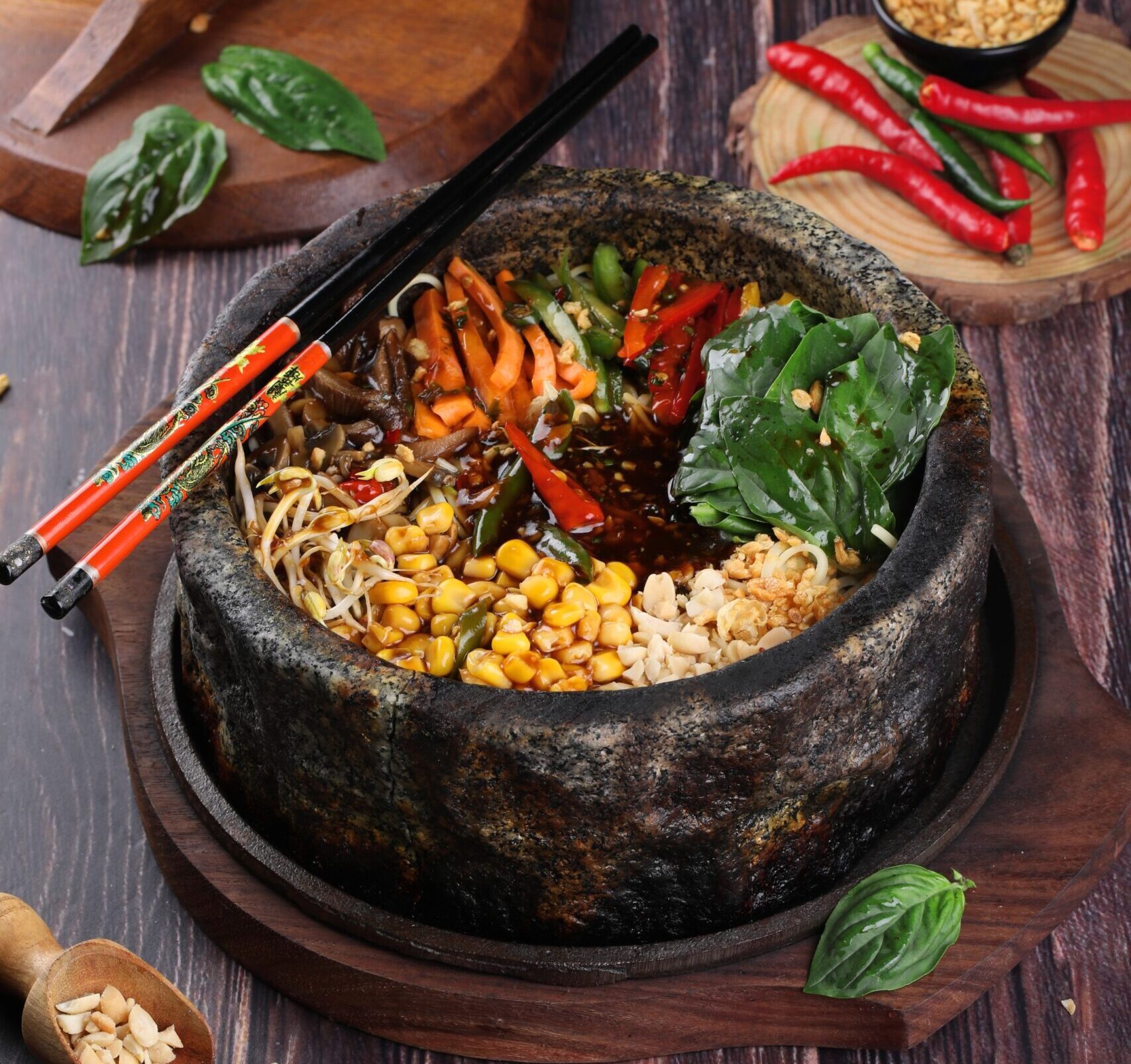 Asmita Mukherjee | Hyderabad
Annyeonghaseyo India!
Of late, Korean culture has gained significant popularity in India, all thanks to K- Dramas and K- Pop. The love for Korean culture has also amplified Korean food popularity in our country.
To cater to this dedicated passion for Korean food among Indians, China Bistro Restaurant – a part of Foodlink F&B Holdings India recently commenced the Dolsot – Sizzling Stone Festival. The food festival is named after Dolsot, which is actually a small-sized piece of cookware made of Pagodite – a variety of stone used by Chinese artisans for carvings in pagodas and similar objects. The stoneware is usually known for making Bibimbap which contains rice, vegetables, meat, sprouts, eggs and Gochujang. Since the stone gives off heat evenly and keeps the food warm longer, Koreans have long used it in kettles, pots and stone bowls. A Dolsot does not cool off as soon as removed from the stove, so the rice/ noodles/ quinoa continues to cook and arrives at the table still sizzling thus giving it a smokey, crispy flavour. On the bottom of a Dolsot, there forms a thin crust of scorched rice/noodles or Quinoa (as base as you choose), to be scraped off and eaten in the case of Bibimbap. The loosened chunks of the scorched base remain warm till the end of the meal, when it is typically savoured.
Bibimbap is considered to be a great source of energy with a healing effect and immunity-boosting benefits. The ingredients used to prepare Bibimbap are green leafy vegetables, eggs, bell peppers, soy sauce, Thai basil, Sichuan sauce, and many more.
The Sizzling Stone Festival at China Bistro, Jubilee Hills Hyderabad which focuses on the popular Korean food – Bibimbap, offers 8 different types of Bibimbap such as, Spicy Korean Stone Pot, Ultimate Butter Stone Pot, San Trio, Phi Phi Stone Pot, Yum Yum Tom Yum, Stone Smoked Chilli, Sichuan Old Stone (SOS) and Korean Noodle Bowl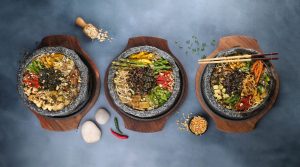 These 8 varieties of Bibimbap are available in vegetarian, chicken and prawn options. One can choose its base from Sticky Rice, Noodle, or Quinoa as per their likings. The Spicy Korean Stone Pot is made of bell pepper, water chestnut, mushroom, bean sprout & chives tossed in Gochijang Sauce, while the Ultimate Butter Stone Pot consists of bell pepper, zucchini, bean sprout, mushroom & coriander tossed in butter garlic sauce. We learnt that Bibimbap promotes healthy eating which is why a lot of crunchy vegetables are used in making the dish.
Apart from the exclusive Korean fare on offer at China Bistro, one should definitely try the Eight Treasure Chicken Soup which is a perfect blend of eight exotic vegetable and chicken broths. In the appetiser section, the soft and flavourful Chicken Basil Dumpling is a must try. Also, China Bistro is known for its unmatched Sushi, and the Truffle Mushroom Chicken Sushi is one of the most recommended dishes. The restaurant also boasts of a delightful Entrée on its menu which is its signature South Asian Chilli Chicken.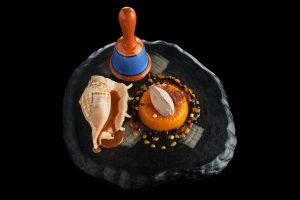 No meal can be complete without savouring mocktails and desserts. China Bistro excels at both with a wide range of options on offer. In mocktails, one can surely relish Sangria Basil Exotic Ice Tea, Blue Hawaiian, Cranberry Spitzer, Orange Mint Exotic Ice tea etc. Among the desserts, Buddha's Fu is a favourite among the patrons, and rightfully so. Buddha's Fu in Chinese means blessing of Buddha. Not only does the must-have dessert taste delicious, but it is also presented very uniquely. It is a delicious dessert consisting of chilled mango pudding, vanilla ice cream and chocolate mousse. The server drips caramel sauce from a conch shell on the mango pudding and then rings a handheld bell over the dessert to sprinkle the cocoa powder contained inside the bell. A truly delightful sight!
China Bistro which always offers its patrons something new and authentic has been receiving immense positive response from the patrons for the Dolsot – Sizzling Stone Festival and due to this they have extended the festival date till January 8. One Bibimbap would be sufficient for two people. The Korean fare at China Bistro can be enjoyed at prices starting from INR 675 plus taxes.
asmita.mukherjee@saffronsynergies.in