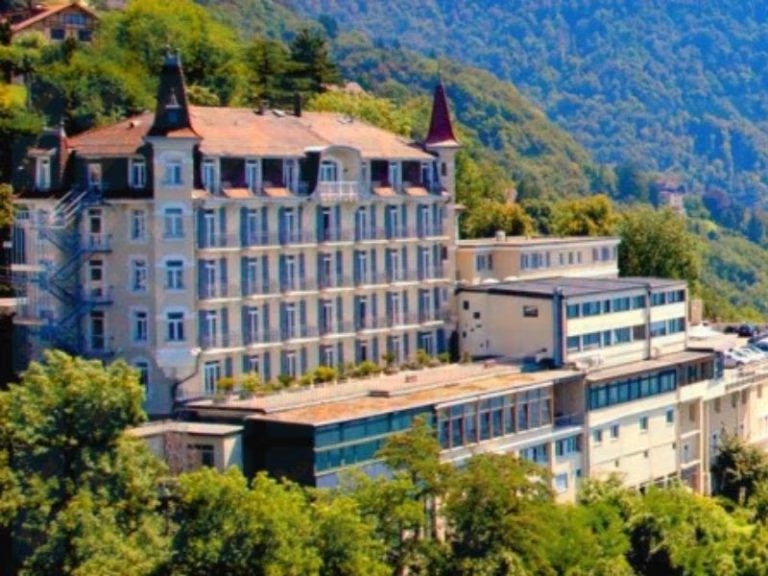 Glion Institute of Higher Education has today announced the launch of a new Luxury Management Bachelor degree, based at its Switzerland campuses, which will open doors to a career in the multi-faceted luxury industry. 
From working in a Michelin-starred fine dining restaurant to studying courses devoted to luxury Attitudes and Etiquette and Luxury fashion design, students on the BBA will acquire the knowledge and skills that they need to forge a successful career in the luxury segment of their choosing. 
Career pathways open to students graduating from this three-and-a-half-year program include personal luxury goods; luxury retail; luxury brand marketing; yachts, private jets, automobiles; private banking; luxury hospitality; bespoke events; high-end health and wellness clinics, real estate investment; and fine dining, food and wine. 
The seven-semester program, which is now recruiting for a September 2023 start, will incorporate two professional internships. For the first, in semester two, students will venture into the world of luxury hospitality, where the customer experience delivered is now the model for the wider luxury industry. The second will allow students to reflect on managerial competencies in the workplace, providing a foundation for their final two semesters of study.  
With business-focused academic learning during underpinning the BBA, a key feature of this program is the breadth of direct industry exposure it offers, including a field trip; visits to luxury stores and manufacturing facilities; industry roundtables; and an entrepreneurial challenge.  
Additionally, during their Bachelor Thesis or Applied Business Project, students will have the opportunity to review real-life business challenges and/or trends. In the Applied Business Project, they collaborate with a 'client' company from the luxury industry, under the guidance of a Glion Institute of Higher Education faculty supervisor. 
This program delivers the combination of hard and soft skills required to lead in the modern workplace. Business elements cover areas such as corporate finance, digital marketing, data analysis, and strategic brand management; while soft skills will help develop communication, talent management, and change management. 
It begins with an immersion into the world of luxury, with introductory taught modules combined with real-world experience of luxury service an on-campus restaurant Maison Décotterd plus a two-week Luxury Gastronomy and Hospitality Masterclass. 
"Our Bachelor's degree is the perfect preparation for a high-level leadership career in the international luxury industry," said Frédéric Picard, Managing Director of Glion Institute of Higher Education. "This uniquely specialised degree – combined with professional experience of the internships – will open doors to the most selective luxury employers; for whom rigor, expertise and experience are prized assets.  
"From the Michelin-starred majesty of our Maison Décotterd to the exceptional range of luxury brands we are proud to partner, there is simply no other institution which combines academic excellence and luxury status in the way that we do.  
"As specialists in luxury and hospitality business education, this is an exciting development that we expect will attract interest from students all over the world. It will open doors to dream roles that would simply not be available to holders of more generalist business degrees." 
The full BBA Luxury Business modules are: 
SEMESTER 1 
Foundation: Luxury x Hospitality (Introduction to the World of Luxury, Business Fundamentals, Luxury Hospitality, Luxury Fine Dining Experience, Business Applications). 
SEMESTER 2 
Professional Immersion (24-week internship in the hospitality industry, Reflection on Practice). 
SEMESTER 3 
Luxury Management I (Economics and Sociology of Luxury, Ultra-Luxury Products and Experiences, Luxury Fashion Design, Luxury Marketing Essentials, Talent and HR Management, Analyzing Financial Statements, IT Business Tools, General Education Elective). 
SEMESTER 4 
Luxury Management II (Business Trends in Luxury, Products and Services, Data Analysis for Decision Makers, Design Thinking for Luxury, Integrated Digital Marketing, Legal Environment of Luxury Industries, Corporate Finance, General Education Elective). 
SEMESTER 5 
Management Practice (24-week internship in the luxury industry, Business Report). 
SEMESTER 6 
Strategic Luxury Leadership (Strategic Management of Luxury Brands, Retail and Other Physical Distribution Channels, Building Brand Equity in Luxury, Managing Change in Luxury Organizations, Business and Academic Research Methods, International Markets and Finance, Supply Chain Management). 
SEMESTER 7 
Luxury in the Digital Age (Harnessing Luxury's Omnichannel Opportunity, Designing a More Sustainable Luxury, New Technologies in the Luxury Business).